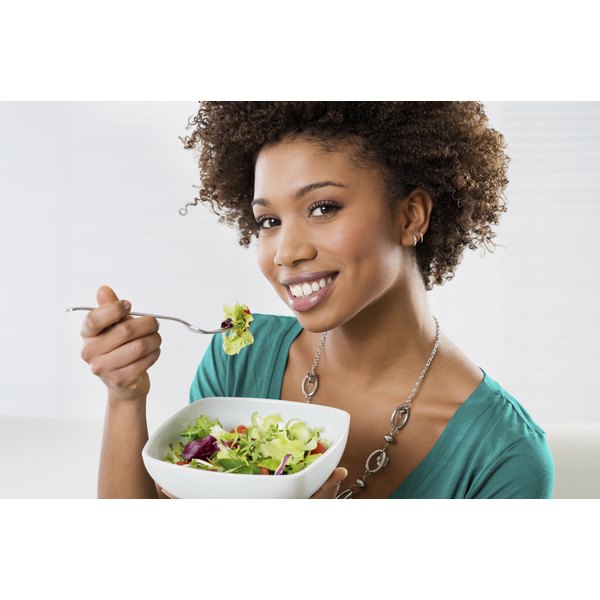 The OmniHeart diets provide expanded dietary options for heart health based on a clinical trial that found a healthy diet emphasizing either protein or unsaturated fat offered greater cholesterol lowering and blood pressure reducing benefits than a carbohydrate-rich diet. The OmniHeart diets follow the principles of the DASH diet, the dietary approaches to stop hypertension plan that limits cholesterol and saturated fat and increases nutrient-dense foods.
Protein-Rich Plan
For the protein-rich OmniHeart eating plan, aim to get 25 percent of your calories from protein, limit carbohydrates to 48 percent, and aim to get 27 percent of your calories from fat. About half of your fat allotment should come from unsaturated fats. The goal of this plan is to focus on protein. Some tips for increasing your protein intake include adding more legumes, nuts and seeds, as well as lean meat, fish and poultry.
Higher Unsaturated Fat
On the higher unsaturated fat plan, aim to get 37 percent of your calories from fat, with 21 percent of that coming from unsaturated sources. Only 15 percent of your calories will come from protein, and carbohydrates account for 48 percent. Increase your unsaturated fat intake by using olive oil in place of saturated oils and adding nuts such as almonds, peanuts and pecans.