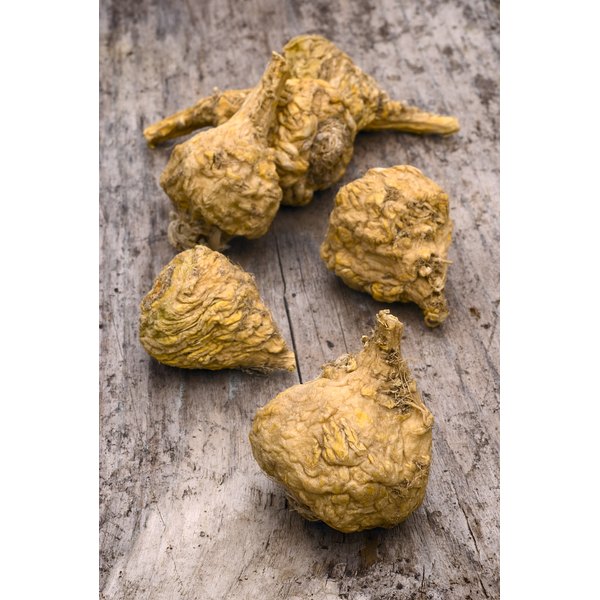 Maca is a native Peruvian vegetable traditionally used as an aphrodisiac for men and women. Animal studies also show that it may help improve endurance, according to the Memorial Sloan Kettering Cancer Center. Maca, however, isn't used for weight loss, and little evidence supports its use for this purpose. Consult your doctor before adding any supplement to your daily routine.
Maca and Weight Gain
Maca may not be able to help you lose weight, but it might prevent weight gain, at least in postmenopausal rats. A 2009 study published in the Journal of Hygiene Research investigated the effects of maca on body fat, as well as sexual hormones and bone metabolism, in female rats that had their ovaries taken out. The study found that the rats gained less weight when supplemented with maca. While this study may indicate some promise for maca in prevention of weight gain in women during menopause, human clinical trials are necessary to substantiate claims.