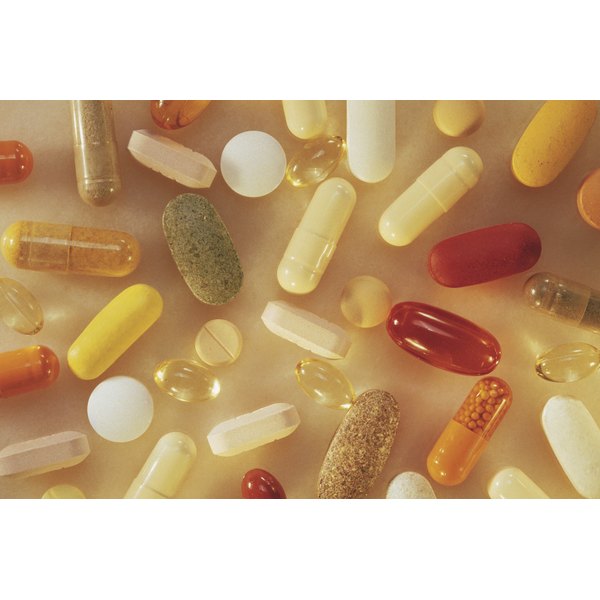 Because the regulations for dietary supplements are not as strict as they are for prescription and over-the-counter drugs, it's crucial to use them wisely. When it comes to synephrine, the active chemical in bitter orange, there is cause for concern regarding its safety, particularly for certain individuals. Synephrine is an ingredient in supplements marketed for weight loss. However, there appears to be a risk in combining synephrine with caffeine. Talk to your health care provider before taking synephrine for weight loss.
Limited Scientific Data
The bitter orange tree is native to Africa and tropical parts of Asia. Historically Chinese medicine practitioners have used bitter orange for nausea, indigestion and constipation. (See Ref 1) Weight-loss products commonly use synephrine in place of ephedra, a substance the U.S. Food and Drug Administration banned due to cardiovascular risks, according to the NCCAM. (See Ref 1) Scientific studies evaluating bitter orange and its constituents are limited. Today, there isn't enough evidence to support its use for any health purpose, according to the National Center for Complementary and Alternative Medicine. (See Ref 1)
Case Report
A case report published in the "Texas Heart Institution Journal" in 2009 describes adverse cardiovascular effects from a synephrine-containing supplement. (See Ref 2) A healthy 24-year-old man suffered a heart attack within hours of taking a supplement containing synephrine, according to the report. (See Ref 2) He had no cardiovascular risk factors, such as diabetes, high cholesterol, cigarette smoking or family history of heart disease. (See Ref 2)
Cardiovascular Stimulation Reported
Researchers found that supplements containing synephrine significantly stimulate the cardiovascular system, according to a study published in the September 2005 issue of the "American Journal of Medicine." (See Ref 3) Compared to placebo, a synephrine-containing supplement with 5.5 milligrams of synephrine increased heart rate and blood pressure in healthy non-smoking volunteers. (See Ref 3) This small double-blind, placebo-controlled trial involved 10 participants. (See Ref 3) Blood pressure changes were seen two hours after consumption and heart rate changes were seen six hours after consumption, according to the study. (See Ref 3)
The Verdict
The jury is still somewhat out regarding the risk of using synephrine for weight loss. The American Journal of Medicine report that a supplement containing 46 milligrams of synephrine had no effect on blood pressure. (See Ref 3) Researchers postulate that the cardiovascular risk may be linked with the combination of synephrine and caffeine. (See Ref 3) Currently studies showing that cardiovascular risks are directly attributed to synephrine alone are lacking. However, supplements containing synephrine, commonly contain caffeine also.