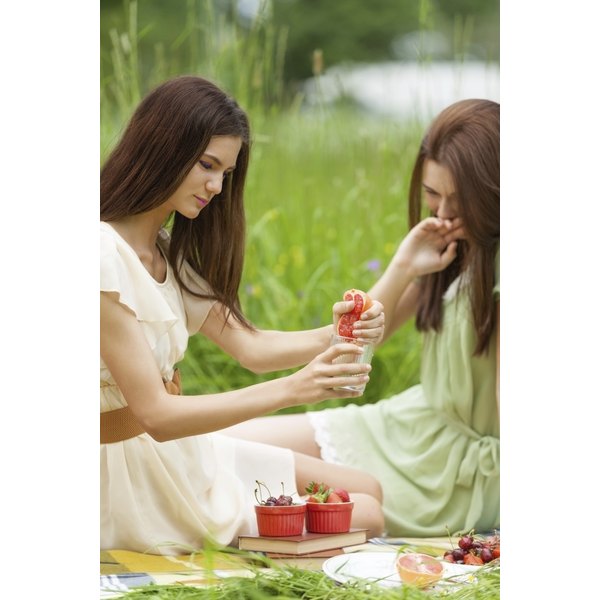 Grapefruit and its juice is an excellent source of vitamin C. One grapefruit half provides 75 percent of the recommended daily allowance of vitamin C, according to HealthCastle.
Tip
Fresh Grapefruit Juice has 42 Calories and 0.42 g of Protein per 100 gram serving according to the nutrition facts provided by the USDA Food Composition Database.
Significance
When counting calories, the calories provided in beverages are as important as the calories in solid food. Nutri-Facts explains that a typical grapefruit will yield about 7 ounces of juice when squeezed. Seven ounces of fresh pink or white grapefruit juice provides 76 calories.
Function
The nutrients packed into those 76 calories include vitamin C and lycopene, an antioxidant. Grapefruit juice has no cholesterol and only 1 percent of the recommended daily allowance of total fat and sodium.
Warning
An active ingredient in grapefruit and its juice, furanocoumarin, causes the body to absorb some medications more rapidly than normal, which may result in a drug toxicity, according to HealthCastle. Check with your health care provider or pharmacist to determine whether grapefruit juice will interact with any of your medications and follow her recommendations.