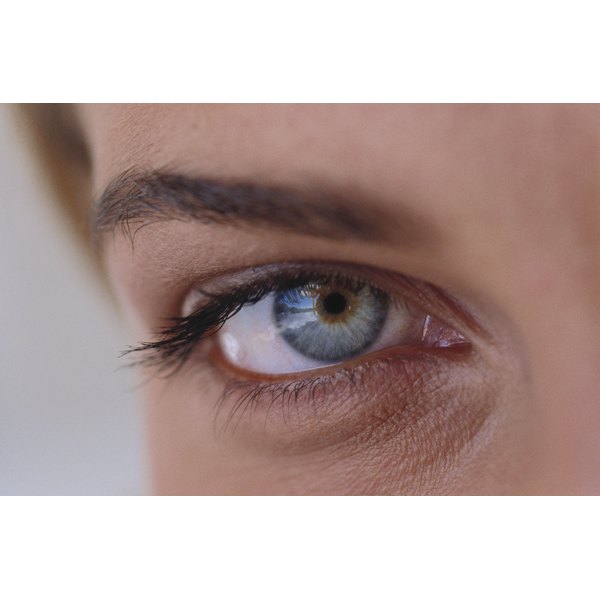 Although it would seem to be a strange combination, emu oil is touted as a viable treatment for eyelashes. Although the reports are anecdotal rather than scientific, emu oil is thought to condition eyelashes and stimulate longer and thicker eyelash growth. There are even reports that facial hair growth can be stimulated when it is accidentally spilled on the face.
Emu Oil
Emu oil, as you may have guessed, comes from the emu. As the American Emu Association explains, a layer of fat is removed when the emu is processed. The fat is refined into oil and used in cosmetic and health products. The low-fat and mildly flavored emu meat is sold, primarily to health-conscious customers, and the skin is turned into leather goods.
Health Benefits
Research sponsored by the American Emu Association at the University of Massachusetts, published in 2004 in "Nutrition Research," found that emu oil in the diet lowered LDL, the "bad" cholesterol, and raised HDL, the "good" cholesterol, in hamsters.
Emu oil is transported quickly though the skin. Since the oil does not contain phospholipids, it penetrates and is absorbed into the skin quite easily. It may deliver nutrients into the bloodstream more quickly than other oils. Topically applied emu oil may have anti-inflammatory properties as well.
Eyelash Growth
Genetics and the diet of your mother during pregnancy determine the length your eyebrows will grow. Eyebrows have a growth cycle similar to your scalp hair. The growth cycle is roughly three months. Although some people think that trimming your eyebrows will help them grow longer, the notion is a myth.
Emu Oil and Eyelashes
Eyelash products were initially created to help regrow eyebrows for people with glaucoma. When the products caused rapid eyelash growth, an industry was born. In terms of natural products, petroleum jelly and castor oil have been used for eyelash conditioning and growth. However, there is no scientific evidence for their effectiveness for hair growth, though petroleum jelly is a good alternative to clear mascara. Oil olive is another natural remedy, which is again not scientifically proven. Proponents claim it works to condition and grow scalp hair most effectively and eyelashes to a lesser degree. According to the Eyelash Regrowth website, emu oil effectively conditions the eyelashes. In addition, it is "known as the best natural remedy for eyelash growth," although this has not been clinically proven.
Considerations
Over-the-counter eyelash products are not cheap -- expect to pay roughly $120 to $150 for a six-month supply, as of October 2010.
Emu oil is considered a superior skin moisturizer, since it is absorbed quickly. A skin rash is usually the worst side effect you might experience.
If the natural treatments aren't enough to give you the eyebrows you desire, there is the option of eyelash transplant cosmetic surgery. For $3,000 to $5,000, scalp hair with the follicles still attached will be inserted into your eyelids one at a time.