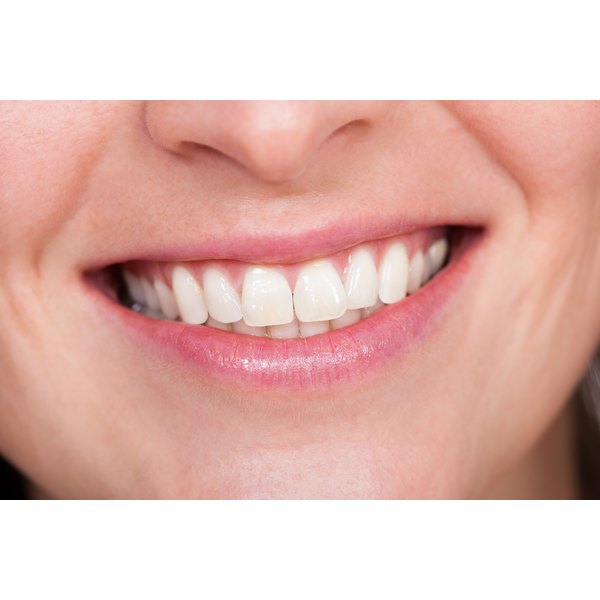 Over time, drinking coffee and sipping red wine will give your teeth a darker hue. Tobacco products do major damage, too -- they'll turn your teeth an unappealing yellowish-brown color. A dentist can bleach teeth, but a single session may cost hundreds of dollars. Teeth-whitening strips give you similar results for less cash.
Teeth-Whitening Strips Comparison
With teeth-whitening strips, you'll get what you pay for. Cheaper strips, usually priced at about $25 or less, don't whiten as effectively as pricier brands. They may only whiten teeth a half shade, if at all. Better strips may lighten teeth by up to three full shades. Some strips do the job in only five minutes a day, but you'll need to wear others for 20 or 30 minutes daily. Most strips work in about one week, but you may need two weeks of treatment for true results. Some brands may have a chemical aftertaste; others taste mostly of mint or other flavoring. For easy cleanup, buy a strip that dissolves in your mouth when it's done working.
Teeth-Whitening Strips Compared to Other Options
Teeth-whitening strips use hydrogen peroxide to gradually bleach teeth over a period of a few weeks. Another option is tray-based whitening products, which use carbamide peroxide. Trays that aren't custom-fitted to your mouth might not fit properly, causing uneven whitening and gum irritation. Paint-on whiteners also use peroxide but aren't as effective as strips. Whitening toothpastes use abrasives or peroxide to remove surface stains on teeth. Abrasive toothpastes may cause teeth to look less shiny over time.