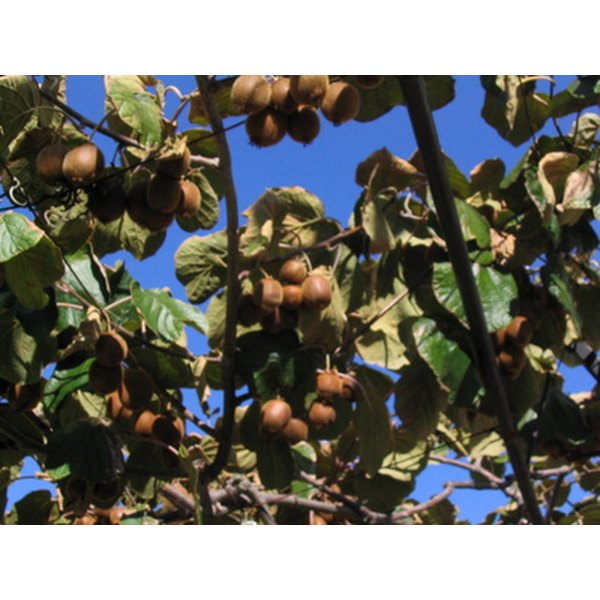 Olive leaf extract has been used medicinally in Egyptian and Mediterranean cultures for thousands of years, according to the website Curezone.com. Ancient Egyptians used olive leaf as part of the mummification process and the first account of it being used for medicinal purposes was in England in 1854. Modern research has confirmed many of the traditional uses for olive leaf extract.
Analgesic
Olive leaf extract was shown to have analgesic properties in a 2010 "Journal of Ethnopharmacology" study. Doses ranging from 50 mg per kg body weight up to 200 mg per kg body weight were effective at reducing pain. Additionally, olive leaf extract enhanced the effect of morphine in the study. The researchers conclude that olive leaf extract is useful for the treatment or management of painful conditions.
Cancer
The anticancer properties of olive leaf extract were tested in a 2010 "International Journal of Cancer" study. Melanoma, a type of skin cancer, was suppressed by olive leaf extract, which had its effect by disrupting cancer cell membranes and destroying the genetic material of the cells. The researchers concluded strong anticancer potential for olive leaf extract, but cautioned that when used in combination with various forms of chemotherapy it enhanced some and inhibited the effects of others.
Metabolic Syndrome
Metabolic syndrome is a group of symptoms, including increased blood pressure, elevated insulin and cholesterol levels and abdominal fat deposits that increase the risk for cardiovascular disease, stroke and diabetes, according to the Mayo Clinic. A 2010 study in the "Journal of Nutrition" fed rats diets that induced metabolic stress, including elevated abdominal and hepatic fat deposition, collagen deposition in heart and liver, abnormal cholesterol levels, impaired glucose tolerance and hypertension. After 16 weeks, the group fed olive leaf extract along with the poor diet had improved cardiovascular and metabolic signs by comparison to the group that did not receive the olive leaf extract.
Antioxidant
Compounds known as phenolics in olive leaf extract were found to have significant antioxidant ability, according to a 2010 "Bioresource Technology" study. All of the phenolics tested were effective against free radicals and also exhibited effects similar to an antioxidant called superoxide dismutase. Additionally, the combined effect of the compounds was significantly greater than their individual effects.
Liver Protective
The active constituent oleuropein in olive leaf extract had a protective effect in a 2010 "Pathology" study on the liver disease steatohepatitis, a non-alcoholic disease involving accumulation of fatty deposits in the liver. After 23 weeks on olive leaf extract diets, rats with the equivalent of steatohepatitis who were given 100 mg per kg body weight showed improvement in anti-oxidative activity and improved fatty acid synthesis in the liver.