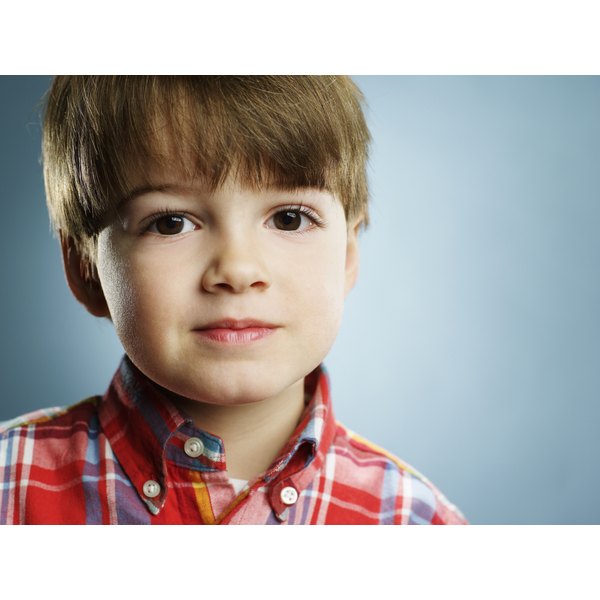 If you are the parent of a 3 year old, you understand that toddlers are good eaters but they like to eat a lot throughout the day in small amounts. At 3, your toddler should be eating foods from all of the main food groups, explains Medline Plus. Make sure the food you choose for him is rich in calcium and high in iron. Lunch is also a good time to introduce him to new meals.
Hot Lunch
Healthy lunch time meals for your 3 year old can include hot meals that are nourishing and tasty. Kids Health recommends that toddlers should only consume between 30 and 35 percent of their calories each day from fat. Macaroni and cheese offers a hot meal choice that many toddlers love. It is easy to eat and can be served with a boiled vegetable such as mashed cauliflower or steamed broccoli. Chicken noodle soup is healthy option. Prepare homemade soup that has finely chopped vegetables and small bite sized noodles that are easy for your 3 year old to eat. Baked apples offer a soft and nutritious treat that is healthy and tasty. Prepare the apple in the oven and sprinkle with low fat butter spread and cinnamon. Apples are low fat and contain soluble fiber which can help regulate blood sugar levels and fill her up fast.
Sandwiches
Sandwiches are always welcomed by toddlers. You can keep a sandwich healthy by avoiding heavy condiments that can add fat and calories to the sandwich. Choose whole wheat bread and remove crusts if she has trouble eating. Helpguide explains that your child should get up to four servings of whole grains each day. You can make sandwiches hot or cold. Hot varieties can include ham and cheese, grilled cheese or a vegetable Panini that includes zucchini, tomato or eggplant. Cold sandwiches can be just as nutritious. Use mustard instead of mayonnaise. Create a low fat turkey or ham and add lettuce on a whole wheat bun. Choose natural peanut butter for making peanut butter and jelly sandwiches. Avoid fattening peanut butter or peanut butter that contains added sugar.
Dairy Favorites
Meals prepared from the dairy group -- including cheeses, yogurt and milk, are healthy choices for your 3 year old, recommends My Pyramid. Implement recipes that include these ingredients. Prepare a lunch time snack or meal by giving your toddler yogurt. Make the meal interesting by adding crumbled granola or fresh fruit bites. You can also serve cottage cheese with fresh pineapple or peaches. Cheese and crackers along with a pudding snack can complete a lunch for a 3 year old. Cream cheese or peanut butter stuffed celery sticks can be made in advance and used as meals throughout the week.