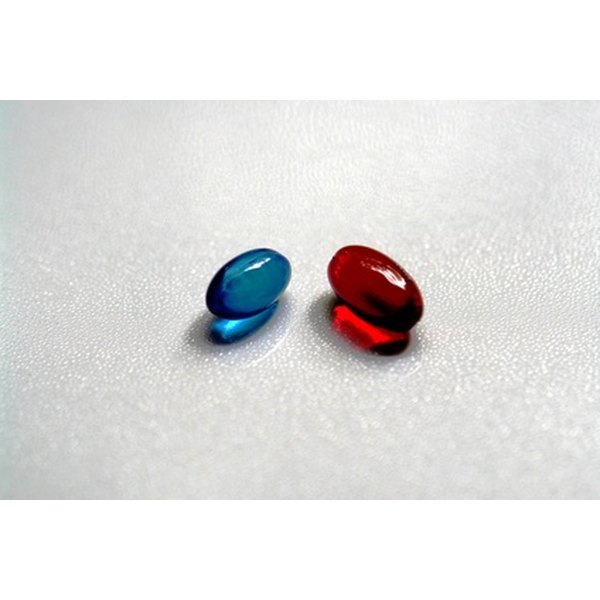 Diet products have been in existence for many years as an adjunct to weight loss. Prescription diet pills are currently regulated by the Food and Drug Administration, which provides a measure of safety for users. According to ConsumerSearch.com, prescription weight-loss drugs are approved for use in the obese having a body mass index of 30 or higher. While these drugs may be helpful to those who are unable to achieve weight loss through diet and exercise alone, there are dangers that must be considered in the use of prescription diet pills.
Phentermine
Drugs.com states that phentermine, sold under the brand name Adipex, is a stimulant that behaves similarly to amphetamines. It encourages weight loss by suppressing the appetite. Physicians may prescribe phentermine as a supplement to a healthy diet and exercise regimen to encourage weight loss in the obese, especially those suffering from potentially life-threatening health problems such as hypertension, diabetes or high cholesterol. Phentermine should not be taken with any other diet drugs or monoamine oxidase inhibitors since this can result in dangerous side effects. Drugs.com indicates that phentermine affects the nervous system, possibly inhibiting thinking and reaction times.
Sibutramine
Sibutramine hydrochloride monohydrate, sold by the brand name Meridia, is approved for use for weight loss in those with a body mass index above 30 in otherwise healthy individuals and above 27 when patients have other risk factors. Sibutramine is administered in a dosage of 10mg once daily. According to RxList.com, patients who have not lost at least 4 pounds within four weeks usually do not go on to lose weight with sibutramine. Side effects include headache, dry mouth, abdominal pain and depression. Sibutramine should not be used in patients taking monoamine oxidase inhibitors or selective serotonin reuptake inhibitors due to the potential development of serotonin syndrome. Serotonin syndrome is potentially fatal and can cause restlessness, tremors, increased body temperature and an irregular fast heartbeat.
Orlistat
Orlistat is sold by the brand names of Alli and Xenical. It is available both as a prescription and over-the-counter weight-loss drug. According to MayoClinic.com, orlistat induces weight loss by limiting the amount of fat absorbed in the intestines. The leftover fats are eliminated from the body through bowel movements. MayoClinic.com indicates that drug interactions may occur when orlistat is used with cyclosporin, linoleic acid or warfarin. However, practitioners may manage possible side effects by adjusting the dosage of one or both medications.