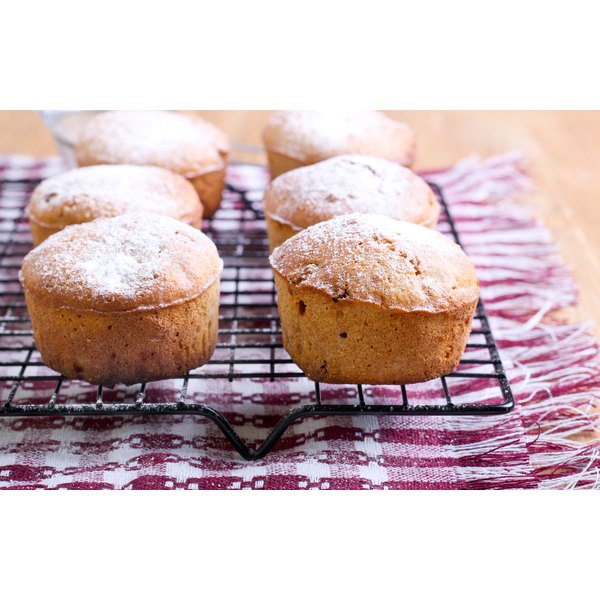 Gastric bypass surgery helps patients lose weight by reducing the size of the stomach and blocking absorption of some calories. Successful gastric bypass patients learn to exercise and to make wise food choices to keep the weight off after surgery. Patients must eat a high protein, low fat, low sugar diet for the rest of their lives, so eating at a fast food restaurant can be challenging.
Protein
Protein needs increase after gastric bypass to about 60 to 80 g per day, according to Linda Aills, R.D., lead researcher of a study published in the March 2008 issue of Surgery of Obesity and Related Diseases. Planning meals around protein first helps to meet these requirements, so individuals should consult the nutrition information provided by the fast food restaurant to select low fat, high protein entrees. In general, wise choices might include a grilled serving of chicken or beef without a bun, a salad topped with grilled meat and low fat dressing, a baked potato with low fat cottage cheese, or a wrap sandwich without sauce. Fried entrees, fatty burgers, fish sandwiches, pot pies, and salads with high fat dressing may cause weight gain and abdominal distress.
Side Dishes
Side dishes should provide fiber, vitamins and minerals without empty calories. Sensible selections might include a salad with low fat dressing or a squeeze of lemon juice; a small corn cob or green beans without butter; a baked potato with a low fat topping such as salsa, brown rice, or mashed potatoes without gravy. Poor choices include high fat items such as french fries or fried rice, baked beans if prepared with sugar in the sauce, green bean casserole, sweet potatoes with marshmallows, full sugar cranberry sauce, macaroni and cheese, mashed potatoes with gravy, and bread items such as biscuits, cornbread and full fat muffins.
Beverages
Postoperative gastric bypass patients generally need to avoid sugary and carbonated beverages such as regular and diet sodas, says MayoClinic.com. Unless the patient's surgeon allows caffeine, coffee and regular tea should also be avoided. Better choices include water and herbal tea -- either iced or hot.
Desserts
Fast food restaurants rarely offer sugar-free desserts. If one is available, the individual should examine the nutrition information to determine if the fat content is too high. Most fast food desserts, including cakes, pies, parfaits, cookies and ice cream, contain too much sugar for a gastric bypass patient to tolerate. Eating too much sugar or fat can cause dumping syndrome, characterized by a sudden onset of nausea, diarrhea, dizziness and abdominal distress, says MayoClinic.com. A quick trip to the grocery store for a piece of fresh fruit or an individual-sized serving of fruit canned in juice, sugar-free jello or sugar-free pudding can provide a satisfying dessert for a gastric bypass patient.