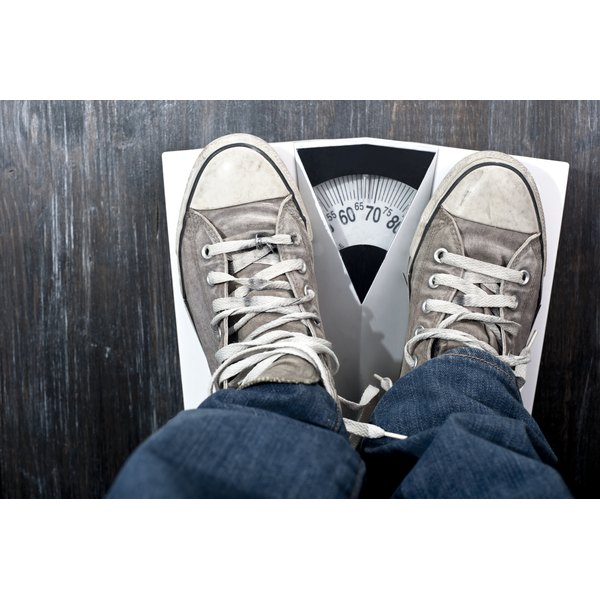 Weight-loss boot camps abound in the Evergreen State. Blast through a plateau with interval training at one; or join a bridal boot camp to tone up for your big day at another. A solid weight loss plan should combine a well-rounded exercise regimen along with a sensible eating plan. Remember that there is no one-size-fits-all diet program. It is important to thoroughly research any diet program you consider.
Beware of Fads
When choosing a weight loss plan, it is important to weed out the fads and find something that will give you real, sustainable results. Your antenna should go up if a diet promises a quick fix, makes claims that sound too good to be true or seems possible if only using a particular product. Experts at the Centers for Disease Control and Prevention recommend a well-rounded diet, one that even includes certain carbohydrates and fats. So, if a diet lists certain foods as "good" or "bad" and are contrary to a physician's recommendation, proceed with caution. Experts also advise that normal weight loss should be one to two pounds per week.
Seattle Weight Loss Boot Camp
Some people believe an intense, no-frills workout regimen is what they need to lose weight. Seattle Weight Loss Boot Camp calls itself the longest-running outdoor boot camp for women. The four-week boot camp takes place Monday through Thursday mornings. Participants go through a variety of exercises designed to melt fat and increase muscle. They use the proven method of interval training, which combines short periods of intensity with brief periods of recovery, to amp up their clients' workouts.
Eastside Adventure Boot Camp
The Eastside Adventure Boot Camp has camps in both the mornings and evenings at various parks in cities east of Seattle including Snoqualmie and Issaquah. The program combines cardio activities such as short-distance running and jumping rope with core conditioning and muscular training.
Pulse Boot Camp
Brides-to-be might be interested in the Pulse Boot Camp's special Bridal Boot Camp. Get in touch with owner and fitness instructor Coach Cassie for details. For women who just want to get fit, you'll meet three times a week for an hour each day. At the end of four weeks you'll have experienced a wide range of activities that include weight training and core development. Along with increased energy and toned muscles you'll finish your boot camp experience with an increased sense of self-esteem.
The Importance of a Healthy Weight
Finding and sticking to a healthy exercise and nutrition plan can feel time consuming and overwhelming. But there are many benefits to eating healthfully and exercising regularly. Being at a healthy weight reduces your risk of obesity-related diseases such as type 2 diabetes, osteoarthritis, heart disease and hypertension.