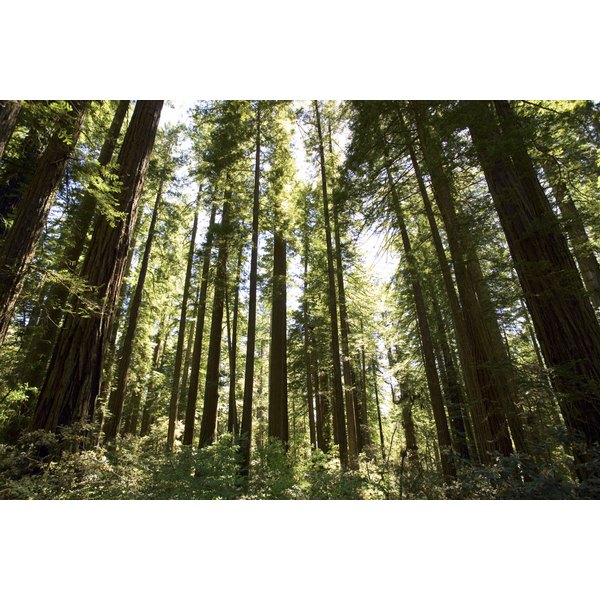 Sending your teenager to a wilderness camp can be intimidating to you and your teen. Most teens will resist the idea strongly. Common discipline practices are often unsuccessful when used on defiant children, according to Dr. Jeffrey Bernstein, a clinical psychologist specializing in teens. California only has a few accredited wilderness camps for teens with behavioral issues.
Behavioral Problems
Aspen Education Group has a teen wilderness program for people aged 11 to 26 with "behavioral challenges" as well as substance abuse problems. This facility believes that taking your child away from negative peer influences and putting them in the wilderness will allow him to begin a journey that will positively change his outlook on life. Teens often start seeing how important cooperation is when working within a group.
Drug and Alcohol Problems
The Camp Recovery Center's Meadow Lodge is for teens with drug or alcohol problems. The Meadow Lodge is located on 25 acres in the redwood forest and the Santa Cruz mountains. Teens can play basketball, tennis and volleyball, hike or swim.
The Meadow Lodge has a state-certified high school, licensed by the California Department of Social Services with the Continuing Care Licensing and is accredited by CARF (The Commission on the Accreditation of Rehabilitation Facilities). The Meadow Lodge combines the successful 12-Step philosophy, with cognitive behavior therapy. Additionally there is an experienced physician who is certified in addiction medicine, as well as a nursing and clinical staff available 24 hours per day.
Important Features
Wilderness therapy programs can help kids with psychological, emotional, behavioral, learning or substance abuse problems, according to Wilderness Therapy, an non-profit consumer protection organization. Usually, the outdoor guides challenge kids physically, while the mental health professional(s) monitor and counsel them emotionally through the wilderness program process.
About Decompensation
Decompensation typically involves "regression" to more "childlike" behavior, according to Dr. Michael Conner, of the Mentor Research Institute. Often decompensation can be seen as a severe lack of hygiene, bedwetting, disorganized behavior, a loss of energy or depressive symptoms.
Be Aware
In the past, many boot camps and wilderness camps for troubled teens were found to be abusive and even deadly to teens, according to the Government Accountability Office. Consumer Protection advocates state that these types of programs have to be cautious and not mistakenly attribute to such things as manipulation, defiant or oppositional behavior. In the cases of deaths in boot camps and wilderness camps, the Government Accountability Office found that most of the deaths were caused by uneducated staff mistakenly attributing severe dehydration or other problems with manipulation on the teens part, which resulted in death.