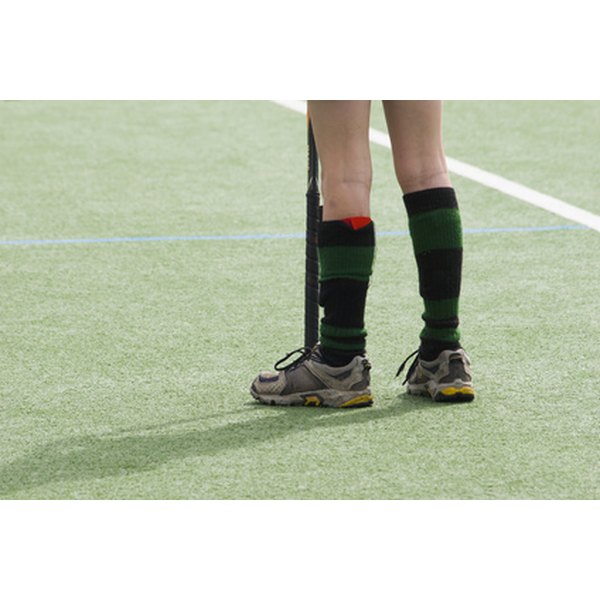 What to Look For
There are three types of lacrosse stick handles: aluminum, alloy and composite. Aluminum handles are heavy and durable, so they are great for beginners learning the game. Alloy compounds are usually lighter than aluminum sticks, but are also durable, making them a great choice for more experienced players, especially midfielders who run throughout a game. Composite sticks are textured--making them ideal for play in inclement weather--and extremely light for quick stickwork. Many intermediate and advanced players will see an improvement in their stickwork while playing with a composite stick.
Common Pitfalls
Aluminum and alloy compound sticks are temperature sensitive, and may necessitate the use of gloves or tape in the winter. While a composite stick keeps a consistent temperature, it's light weight can be a detriment to beginners who have not yet learned sophisticated stickwork.
Where to Buy
The best women's lacrosse sticks are available at sports stores and online. Sports stores, such as Dick's Sporting Goods or Sports Authority, are great places to buy the best women's lacrosse sticks because the staff is knowledgeable and can recommend a lacrosse stick fit to your specific skill set and needs. Online retailers do not provide such one-on-one, personalized attention. However, online retailers often display consumer reviews of the product, which may be helpful as well.
Cost
The best women's lacrosse sticks can be very costly, especially composite handle lacrosse sticks. The deBeer 803 Octagonal TOS handle, a composite stick, retails for approximately $65, according to The Find. Keep in mind that, in addition to a stick, you need to buy a head for the stick. The deBeer Apex Pro Head retails for approximately $68 in 2010. Beginners and those on a budget often buy a pre-assembled stick, which can run anywhere from $30 to $100 in 2010.