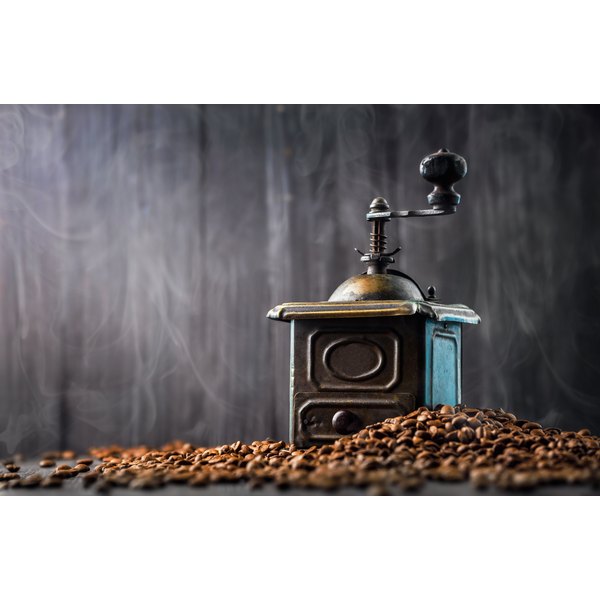 Roasted or brewed coffee beans supply us with one of the most consumed beverages in the world. Besides providing antioxidants and a jolt of morning energy, coffee offers a host of benefits, according to research studies, including reducing the risk of several medical conditions such as diabetes and Parkinson's disease. Coffee beans, however, are not intended to cure, treat or prevent any disease; check with your health-care provider about your coffee intake.
Diabetes
Coffee might reduce the risk for diabetes, according to the Nutra-Ingredients website. Researchers investigated the effects of coffee intake on inflammatory markers related to diabetes in regular coffee drinkers. Participants eliminated coffee consumption for one month, and then resumed coffee drinking the following month. The study found that coffee consumption reduced levels of interleukin and isoprostane, both biomarkers of inflammation. Furthermore, the study revealed that subjects improved their HDL, or good cholesterol, while decreasing LDL, or bad cholesterol.
Parkinson's Disease
In a study published in the May 2000 issue of the "Journal of the American Medical Association," researchers examined the impact of coffee drinking on Parkinson's disease. During a 30-year follow-up, scientists found that higher coffee intake was associated with a lower risk of developing Parkinson's disease.
Liver Cancer
According to the February 2005 issue of the "Journal of the National Cancer Institute," coffee intake has beneficial effects on hepatocellular carcinoma, or liver cancer. Scientists found that daily coffee drinkers had a decreased risk of liver cancer and that risk was reduced with the amount of coffee consumed. For example, participants drinking five cups of coffee a day had a lower risk of liver cancer than subjects ingesting three or four cups.
Prostate Cancer
Coffee drinkers have a lower risk of prostate cancer than non-coffee drinkers, according to the Science Daily website. Scientists also stated that caffeine is not the main reason for the risk reduction. Although they are still unsure which components are responsible, they suggest that antioxidants and minerals found in coffee might have played a role.