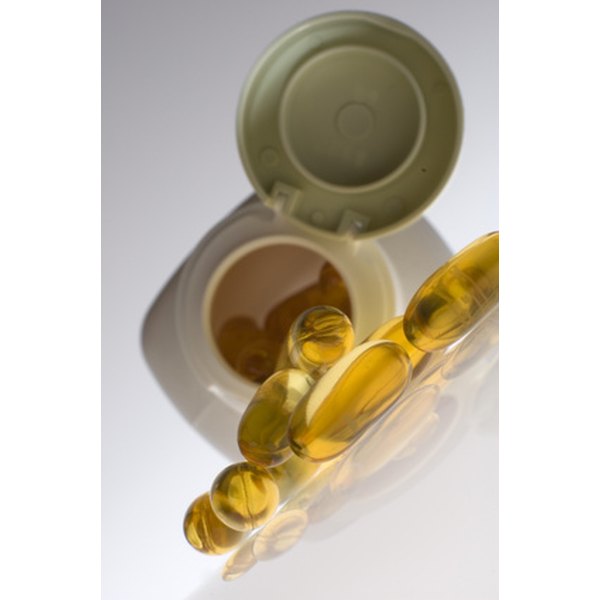 Omega-3 fatty acids are beneficial to the health of your body and can be consumed through food or supplements, according to the University of Maryland Medical Center. Although omega-3 vitamins will help your body in many different ways, taking more than 3 g of omega-3 fatty acids from capsules should only be done under the care of a physician. Too many omega-3 vitamins can cause excessive bleeding in some people, according to the American Heart Association.
Atherosclerosis
According to MayoClinic.com, omega-3 vitamins can slow the development of atherosclerosis, or hardening of the arteries, and can slightly lower blood pressure,
Blood Clots
Omega-3 vitamins can lower the risk of coronary thrombosis, an interruption of blood flow due to a blood clot typically resulting from atherosclerosis, according to "Essentials of Nutrition and Diet Therapy."
Stroke
Taking omega-3 vitamins can reduce abnormal heart rhythms and strokes in people with cardiovascular disease, according to MayoClinic.com.
Brain Function
Omega-3 vitamins affect the brain regarding memory, performance and behavioral function, according to University of Maryland Medical Center. Symptoms of a deficiency in omega-3 vitamins are: fatigue, poor memory, mood swings or depression and poor circulation.
Rheumatoid Arthritis
Studies have found omega-3 vitamins help reduce symptoms of rheumatoid arthritis, including joint pain and morning stiffness, according to the University of Maryland Medical Center.