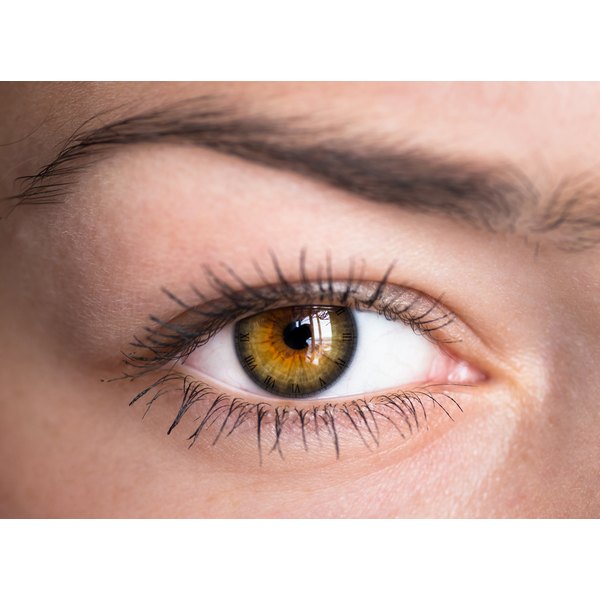 Alpha hydroxy acids -- also known as fruit acids -- are used in their various forms to treat skin conditions, such as acne and wrinkles. One example of an alpha hydroxy acid is glycolic acid, which is derived from sugar cane. When applied to the skin in various concentrations, glycolic acid can reduce some common signs of aging.
What is Glycolic Acid?
Glycolic acid is a small molecule that is easily absorbed by the skin, reports LaraChem. When applied to the skin, glycolic acid stimulates the growth of new collagen fibers. Because the breakdown of collagen fibers causes wrinkles, glycolic acid is able to reduce the effects of fine surface wrinkles on the skin.
Light Chemical Peels
Glycolic acid can be applied in higher concentrations as a chemical peel, suggests the American Society of Plastic Surgeons. During a chemical peel, a glycolic acid mixture is applied to the face and left on for a definitive period of time. The glycolic acid seeps into the skin's pores and reduces the appearance of fine wrinkling. Because a glycolic acid peel is considered a milder peel, this often can be performed on an outpatient basis. Repeated peels may be needed to improve wrinkles.
Apply Glycolic Acid Daily
Glycolic acid also can be incorporated into daily facial applications to treat wrinkles, suggests the American Society of Plastic Surgeons. Facial washes or moisturizing creams may contain glycolic acid. When applied over time, these can reduce the appearance of wrinkles.
Glycolic Acid SIde Effects
Glycolic acid applications carry the risk of some side effects. These include skin irritation and sun sensitivity, reports DocShop. Because of the increased sun sensitivity, apply a sunscreen containing a sun protection factor of 15 or higher to protect the skin from damage. The skin may flake or peel slightly after glycolic acid is applied, says the American Society of Plastic Surgeons. These symptoms should improve with time.
Scientific Studies
A study conducted by Y. Funasaka and others at the Kobe University School of Medicine in Japan found that the application of glycolic acid was successful in reducing wrinkle length and the number of wrinkles on the face. The study, which was published in the August 2001 "Journal of Dermatological Science" found that those in their 40s and 50s experience the greatest reduction in fine wrinkles. Deep wrinkles were not affected as significantly.