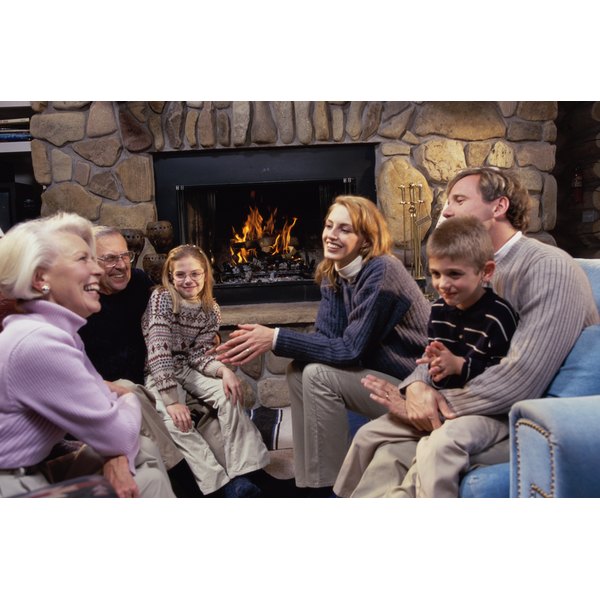 What to Look For
Electric and gas fireplaces are more energy efficient than the typical wood-burning fireplace. However, energy efficient wood-burning fireplaces have become more popular with manufacturers and consumers. Many wood-burning, energy-efficient fireplaces have vents that bring outside air through an exterior vent, which is then heated by the fire. Heat loss is minimized, while the fire is maximized.
Another option to look for are free-standing or mounted wood-burning stoves. Without the loss of warm air up a chimney, these fireplaces are more energy efficient than the standard wood-burning fireplace. When purchasing, compare how long the wood will burn, how many square inches of space the fireplace can heat and ash pans. Energy efficient shields, air scoops and doors may also be added.
Common Pitfalls
Homeowners with an existing fireplace typically do not want to rip out their fireplace or purchase an addition fireplace only to never use the original, leaving the fireplace to steal cold air into the room and warm air out. Fireplace inserts make a significant difference to typical fireplaces. By adding a fireplace insert to an existing fireplace, warm air will be pushed into the room, and the amount sucked back into the chimney will be limited. Fireplace inserts are recommended for those who regularly use the fireplace.
Where to Buy
Depending on the type of energy-efficient fireplace you want to buy, the places to purchase them will be different. Energy-efficient fireplaces may be bought from the manufacture who offers them, such as Condar Fireplaces. Wood-burning stoves may also be bought from manufacturers' websites, such as Appalachian or Enviro, or direct you to authorized retailers. Fireplace websites that sell many brands include FireplaceNow.com and FireplacesAndWoodStoves.com.
Cost
The cost of an energy-efficient fireplace will vary depending on manufacturer and type of fireplace. Condar's energy-efficient fireplace may range as high as $2,153 plus $25 per foot for the chimney. Labor and installation fees are extra. Wood-burning, electric or gas stoves may be purchased for prices ranging between $500 and $2,000 on average.
Accessories
Glass fireplace doors are an upgrade option, if not already included. Glass doors allow you to watch your fire without fear of embers flying through the mesh onto the carpet.