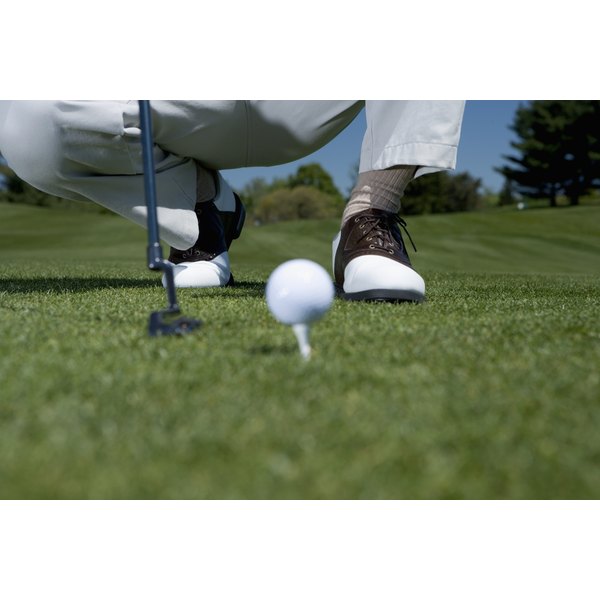 They're not your grandfather's golf shoes anymore. Those white, heavy and rigid shoes with the steel spikes quickly are going the way of hickory-shafted clubs. The 21st century revolution in golf shoes has transformed the best footwear for the links into sleek, lightweight shoes that often resemble the type of stylish kicks worn by soccer players and skateboarders. As Dav Mattuicci of Adidas Golf told "Golf Digest," "In its purest form, the game is played walking. So we design all of our shoes for walkers."
Uncompromising Comfort
The best golf shoes give you the traction and support you need According to "Golf Digest," golf shoes used to sacrifice comfort in order to provide sufficient support and stability. However, technological breakthroughs and advanced materials enable designers to offer you the best of both worlds -- superior performance and exceptional comfort. Spikeless golf shoes are increasingly popular with both pros and amateurs. GOLF.com notes that designers of many of the best golf shoes are using nubs, molded cleats and traction lugs instead of steel or plastic spikes. You don't have to replace them and you can wear your golf shoes both on and off the golf course.