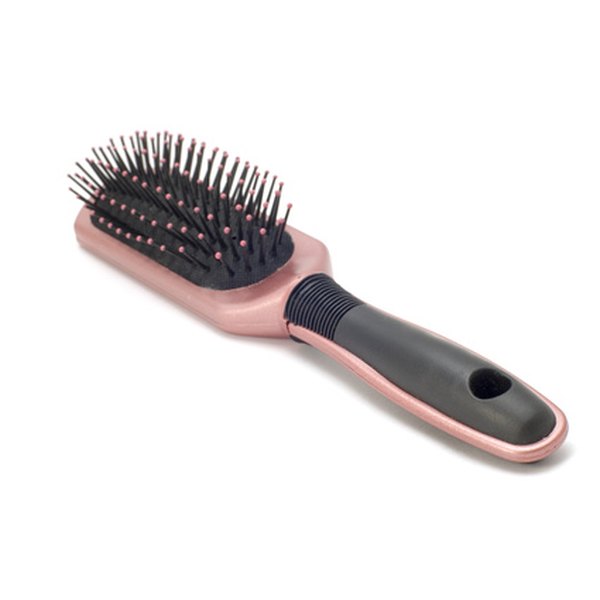 Tea tree oil, derived from leaves of the Melaleuca alternifolia tree, has many traditional uses because of its antibacterial and antifungal properties. It may be helpful for treating inflammation connected with acne, athlete's foot and dandruff, according to the American Association of Family Physicians, or AAFP. Dandruff is often associated with a skin disorder called seborrheic dermatitis.
Identification
Dandruff can develop when the scalp is too dry and bits of skin flake away, or when an oily scalp isn't shampooed often enough. Many with dandruff have a chronic skin disorder called seborrheic dermatitis. This disorder involves thick greasy scales and itchiness, as noted by the AAFP. In babies, the condition is called cradle cap. About 3 to 5 percent of the population has seborrheic dermatitis, according to an article published in the July 2008 issue of the "Journal of Drugs in Dermatology." It may be due to an infection with the yeast Malassezia, also known as Pityrosporum.
Treatment
Treatment for seborrheic dermatitis focuses on eliminating the yeast infection and controlling inflammation, according to the "Journal of Drugs in Dermatology" article. Shampoos and other preparations indicated for this condition have antifungal, anti-inflammatory and keratolytic properties, and topical steroids also may be used. Shampoo with 5 percent strength tea tree oil is an effective and well-tolerated alternative therapy for seborrheic dermatitis, according to the AAFP.
Effects
Tea tree oil has antifungal properties and is effective against the Pityrosporum yeast, according to research published in the December 2002 issue of the "Journal of the American Academy of Dermatology." During this study, the group using 5 percent tea tree oil shampoo experienced a 41 percent improvement in symptom severity compared with 11 percent of the placebo group after four weeks, particularly in symptoms of itchiness and greasiness.
Usage
Tea tree oil shampoos are available in stores selling natural hair care products. You also can add 100 percent tea tree oil to your favorite shampoo, as noted by Healthy Oil Planet. Pour a small amount of shampoo into your palm, add a few drops of organic tea tree oil, and then massage the mixture into your scalp. Leave the shampoo in your hair for five minutes before rinsing.
Safety
Tea tree oil must only be used topically, because it is toxic when taken internally. Some people may experience an allergic skin reaction to tea tree oil. The "Journal of the American Academy of Dermatology" study did not find any negative effects associated with tea tree oil shampoo.