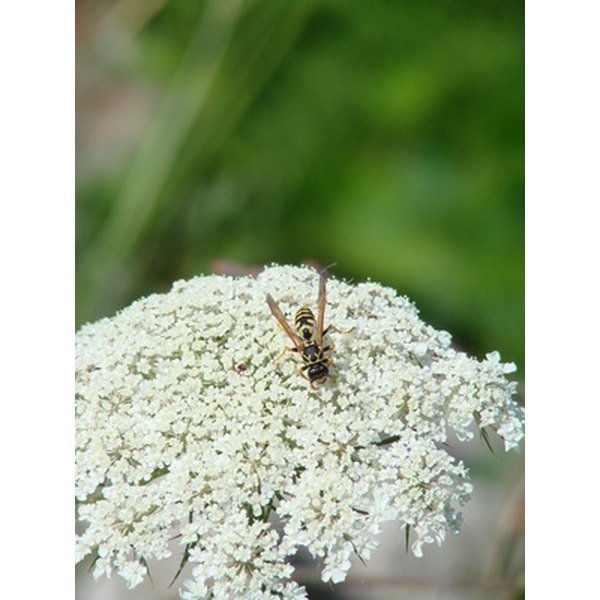 Carrot oil has been used as a folk remedy for hundreds of years. It is rich in nutritive and healing benefits. Carrot oil is made from the hairy seeds of the wild carrot, Daucus carota. This is not the same plant as the cultivated vegetable in your garden. Carrot oil is rich in beta-carotene and antioxidants, an is used in skin creams and for its healing and medicinal effects.
As an Antifungal
Carrot seed oil is a strong antifungal that contains carotene sesquiterpenes carotol, daucol and beta caryophyliene. A 2004 study by the Institute of Chemistry at the University of Opole in Poland found carrot seed oil inhibited the growth of fungi by 65 percent.
Skin Antioxidant
Carrot oil contains high levels of carotenoids, components of vitamin A and powerful antioxidants. It also has high levels of tocopherol, a fat-soluble form of vitamin E, according to the National Institutes of Health. Carrot seed oil is a natural antioxidant that protects the skin and promotes healing with skin reproduction properties. It stimulates cell growth and is used in many skin creams for its rejuvenating effects.
Perfume Ingredient
Carrot seed oil is combined with other oils to produce a variety of perfumes. It is also an essential oil used in aromatherapy. It has a naturally sweet scent that blends well with other fragrances.
Nutriceutical Product
Carrot seed oil is rich in vitamins E, C and A. These are all powerful antioxidants that help protect the body from illness and can even help prevent disease. A 2009 study by the Department of Vegetable Biology at the University of La Sapienza in Italy found carrot oil to be a powerful nutriceutical, a food product that provides health and medical benefits, that heals and protects the body. It also is used to treat orchitis, a pain and swelling in the testes, thanks to its anti-inflammatory effects.