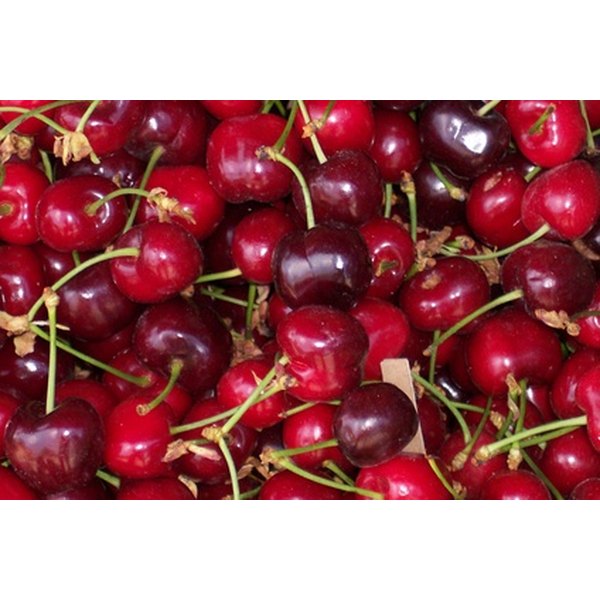 Antioxidants may protect cells from radicalized moleculer damage. The American Heart Association suggests that food is a better source of antioxidants than antioxidant supplements for reducing the overall risk of cardiovascular disease. The National Institutes of Health developed the oxygen radical absorbance capacity antioxidant, or ORAC, valuation system to measure antioxidant activity in individual foods. The ORAC Values website suggests that foods high in antioxidants may help to protect against age-related degeneration and disease.
Prunes
Prunes contain the phytonutrient antioxidants neochlorogenic and chlorogenic acid, and the antioxidant beta-carotene. According to the Health Herbal website, a cup of prunes provides 84 percent of the daily value for the antioxidant vitamin A.
Raisins
Raisins rank among the U.S. Department of Agriculture's top sources of antioxidants. Raisins contain the antioxidant catechin, plant sterols and flavonoids. Raisin antioxidants may suppress tumor growth and formation. According to the California Rasins website, the Cancer Institute published a study indicating that catechin found in raisins reduced the number of tumors in mice by at least 70 percent .
Blueberries
According to the True Blueberry website, USDA researchers at Tuft's University ranked blueberries number one in antioxidant activity compared to a selection of 40 fruits and vegetables.
Blackberries
The Antioxidants Guide website suggests that blackberries are among the top ten sources of antioxidants. Blackberries contain polypheons and anthocyanins that can help prevent cancer and heart disease. Blackberries are a rich source of the antioxidant vitamin C.
Strawberries
According to the World's Healthiest Foods website, anthocyanins give strawberries a flush red pigment and have potent antioxidant properties. One cup of strawberries contains 136.1 percent of the daily value of the antioxidant vitamin C.
Raspberries
Raspberries are aggregate fruits that are part of the rose family. According to The Worlds Healthiest Foods online database, raspberries contain the phytonutrient ellegic acid. Ellegic acid contributes antioxidant activity in raspberries. Raspberries have nearly 50 percent more antioxidant activity than strawberries.
Plums
A 2009 article in the Daily Mail calls plums the "new super-food." The article suggests that one plum contains almost the same amount of antioxidants as a handful of blueberries. Phytonutrients in plums may inhibit breast cancer growth.
Oranges
Also according to the World's Healthiest Foods online database, a single orange provides 116.2 percent of the daily value for the antioxidant vitamin C. Vitamin C is your body's primary water-soluble vitamin that protects the interior and exterior of cells in your body. Vitamin C may protect you from cancer and suppress inflammation and cholesterol plaque build-up.