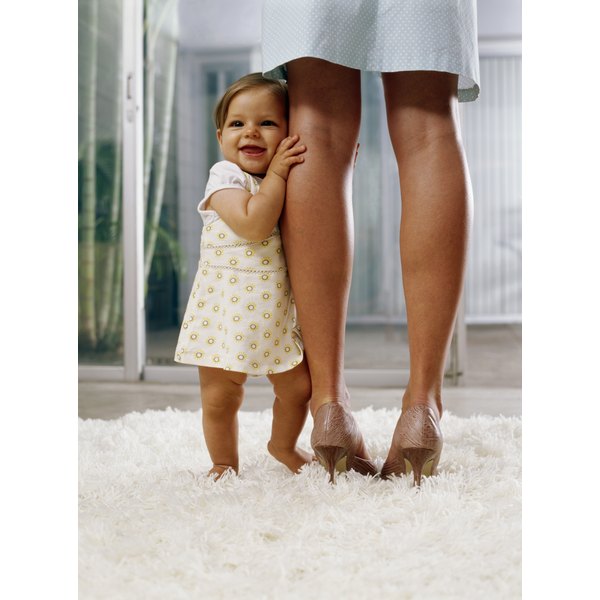 As of 2010, every state in the U.S. allows unmarried men and women to adopt. Single adults are also allowed to adopt children from many countries around the world. While you do not have to be married to adopt a child, the rules that govern both domestic and international adoptions can be different for single men and women than for married couples.
History
Unmarried men and women have been legally entitled to adopt children in the U.S. ever since the first adoption laws became effective in the mid-1800s, according to University of Oregon's Adoption History Project. At no time were they encouraged to do so, however, until 1965, when the Los Angeles Bureau of Adoptions promoted single parent adoption in an attempt to find more parents for African-American children in need of homes. Around the same time, agencies began to recruit unmarried people to adopt "special needs" children who were hard to place for any number of reasons, including age, medical problems, mental health problems and mixed-race status.
Types
Single men and women can adopt in the U.S. and from some other countries. The procedures for adoption in the U.S. are different from the procedures for international adoption, because every country has its own adoption rules and regulations. Age requirements in countries that allow single parent adoption are sometimes different for men and women, and the age of the prospective parent sometimes determines the age range of children who may be adopted by that person. In the United States, unmarried men and women can pursue a private adoption, an agency adoption or adoption through the public child welfare system.
Qualifications
To adopt a child, a unmarried person must be deemed eligible under both federal and state laws and, in the case of international adoption, under the law of the other country. Under U.S. federal law, a person who is not married and considering international adoption must be at least 25 years old. A single person must also meet the same requirements as married couples to determine suitability as an adoptive parent. Criminal background checks, fingerprinting and a home study, which is a review of the prospective adoptive family and the family home, are routine steps in the process of international adoption.
Resources
Adoption policies in individual states and foreign countries, including policies regarding unmarried applicants, are subject to change at any time. Each State's Department of Public Welfare or Social Services, along with local public and private adoption agencies, are the best sources of the most up-to-date information about children available for adoption. Contacting these organizations is a good first step toward finding out which agencies place eligible children with unmarried men and women.
Misconceptions
The public and some adoption professionals often make a common assumption that an adopted child fares better in a two-parent household. Although unmarried adoptive parents face challenges with adoption, especially in situations without a strong support network, they often handle the responsibilities of parenting as well as married couples. Children adopted by single parents are often older than those adopted into two-parent homes.