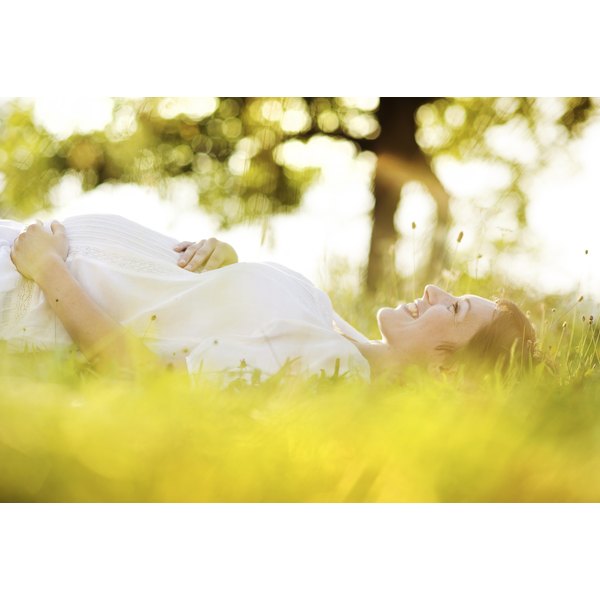 Becoming a surrogate mother, in which you carry a child for another woman who is unable to conceive, is a big commitment with a process that has several requirements. Most of those requirements are not set in stone; determinations are made on a case-by-case basis. The parents-to-be, the clinic and the surrogate's primary doctor all make decisions and choices regarding the surrogacy. There are, however, some common guidelines to becoming a surrogate.
Prior Births
Having previously given birth is the single most important requirement to becoming a surrogate mother. This requirement is unwavering. A surrogate must prove that she is able to carry a child before she is trusted to carry someone else's child. Infertility is not uncommon, and with surrogacy as expensive as it is, a woman without any proven successful births is not a good candidate to carry someone else's child. Emotional issues go along with this as well. The surrogate may have strong attachment issues to the child. A woman who has given birth prior to the surrogacy has children of her own to go home to after the birth.
Health Concerns
A healthy surrogate is always wanted. This means you should not have a history of pregnancy-related medical complications such as premature births, miscarriages, gestational diabetes or ectopic pregnancies. In addition, a good candidate should be free of sexually transmitted diseases, or STDs. Surrogates should be in good general health as well. Many clinics will turn away surrogates who are overweight or those who smoke. Medical history is also something to consider. A family history of cancer, birth defects or learning disorders is also frowned upon.
Age Considerations
While this requirement is not set in stone, Surrogate Alternatives Inc. says a surrogate must be between the ages of 21 and 40. If the surrogate is 37 or older, she must have given birth within the past two years and have clearance from her physician. Again, age requirements vary on a case-by-case basis.
Legal Requirements
According to The Center for Surrogate Parenting Inc., a background check of your criminal and driving record will be conducted. An attorney is also necessary. She will review your insurance policies and make sure the pregnancy and delivery are covered. A surrogacy contract is also recommended. This should establish financial responsibilities of the intended parents, issues concerning abortion, especially if potential birth defects become apparent, and agreement on medical insurance and payments.
Digging Deeper
As mentioned, requirements vary especially from state to state. Additional requirements may include things like willingness to undergo psychiatric evaluation, stable residency and no form of government assistance. Clinics and intended parents will be trying to understand your motives for being a surrogate, and you may have to give them your private information.