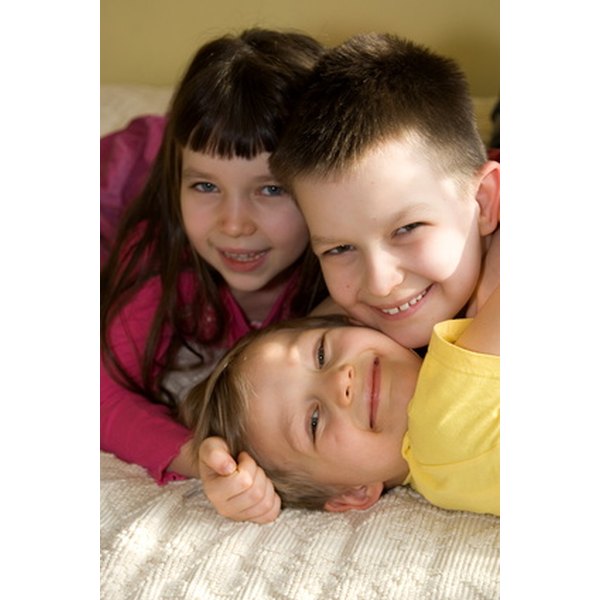 Being a parent can be an absolute joy, but it can also have its moments of stress and fear. News reports contain stories of children who are abducted, abused, raped, molested and killed, often at the hands of child molesters. However, there are ways to prevent your children from becoming another statistic. Knowing if you have a child molester living in your area can help keep you and your children a step ahead of any would-be offenders and potentially prevent serious incidents from occurring.
Conduct an Internet search. Websites such as Family Watchdog and CriminalCheck.com offer the ability to search for child molesters, as well as other sex offenders, by street and zip code. You can also access information through the FBI's Crimes Against Children website for a listing of child molesters by state.

Confirm any listings with the local police department if you find a child molester living in your area. The police can verify the accuracy of the listing as well as provide reporting and prevention information.

Sign up to receive alerts if a registered child molester moves near you. Several websites that compile offender information also provide e-mail alerts to keep you up-to-date regarding offenders in your area.

Create a neighborhood watch. Become familiar with your neighbors and their kids so you all can easily identify each other as well as be more aware of any people or situations that may be suspicious. A neighborhood watch will also help serve the people in your community who may lack Internet access.

Tip

Review safety tips with your child. Regardless of whether you have a child molester living in your area, your child should be well versed in stranger danger. Teach your child to not talk to strangers and to never enter a person's home or vehicle unless you, as the parent, say it is OK. Remind children to run away from strangers who offer candy or treats or ask for help to find a lost kitty, puppy or child. Most importantly, teach your child to scream, fight, and run if a stranger tries to grab him.

Teach your children their home address and phone number as well as how to call 911 in an emergency. Know where your children are and what they are doing, and don't hesitate to set curfews.

Always be aware of your surroundings and immediately report any activity that is suspicious or illegal.

Warnings

If you find that a child molester lives in your area, do not attempt to force or coerce him or her to leave the neighborhood. This constitutes harassment, which is legally a misdemeanor; you may be fined or serve jail time for doing so.