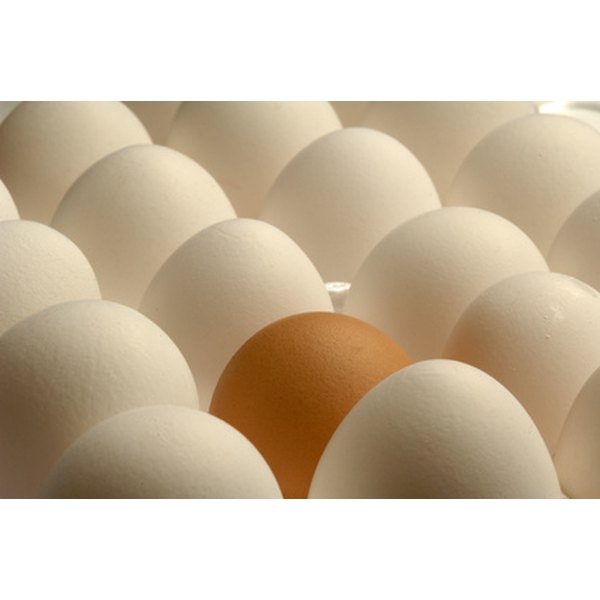 Snacking is often blamed for weight gain, but if done right, between-meal eating can actually help you control your appetite and your waistline. "Fitness" magazine reports that the key to snacking is to not increase your total daily calories, but instead to take the total amount of food you would eat in one day and divide it into smaller meals. The magazine also says snacks are a great way to fill any nutritional gaps in your diet. Opt for high-protein, nutrient-rich foods that taste good to satisfy your hunger.
Apple Slices with Low-Fat Cheese
Apples are high in fiber and their sweet, crispy taste is a perfect complement to low-fat cheese. This combination is low-fat and low-carb, but has just enough to keep your energy up and your stomach satisfied until your next meal. "Fitness" magazine recommends one medium apple with a wedge of your favorite low-calorie cheese. The total snack is approximately 105 calories.
Egg Salad
According to "Fitness" magazine, a combination of protein with a little bit of fat goes a long way in fueling your body. Egg salad is considered a great high-protein, low-carb snack. Mix one whole egg and one egg white with 1 tbsp. of reduced fat mayonnaise. Add salt and pepper to taste. The approximate calorie count is 145.
Red Peppers and Hummus
Hummus is a great high-protein snack. Normally, we're advised to pair it with pita bread or carrots, but "Fitness" magazine suggests trying red peppers for a unique variation. A 1/4 cup serving of hummus is only about 100 calories. Also try hummus with green peppers, cucumbers, asparagus, zucchini, celery, eggplant and mushrooms.
Cottage Cheese and Fruit
A classic, but always a filling, high-protein choice is cottage cheese and fruit. This option is on the top of Askmen.com's list of healthy high-protein snacks and for good reason. Askmen.com explains: "A half cup of 2 percent cottage cheese contains on average 16 g of protein, yet only has 102 calories and 2 g of fat". Mixing in fresh fruit will balance out the taste with different flavors and add more vitamins and minerals.
Tuna
Askmen.com also recommends tuna for a quick, easy and satisfying high-protein snack. One can packed in water has just 111 calories. Skip the mayonnaise and instead mix it with a salad of romaine lettuce and cut up veggies, or scoop it up with one serving of whole wheat crackers for a low-carb addition.