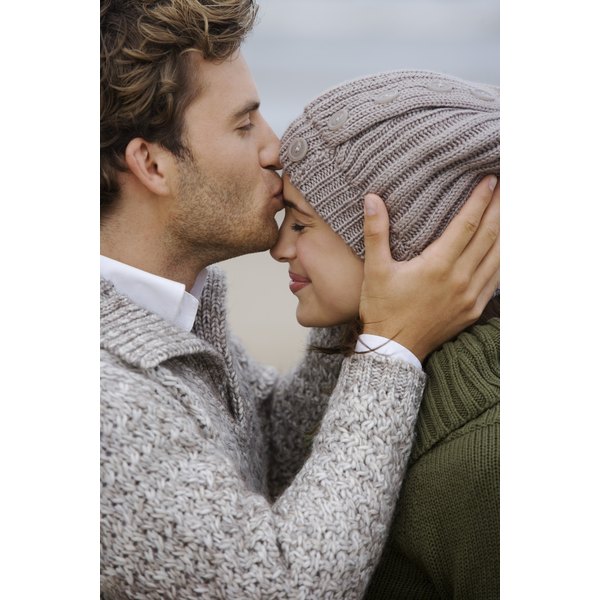 The bevy of benefits that marriage counseling provides includes building better communication skills, learning healthy ways to argue and resolve conflict, understanding how to express emotions appropriately and working through problem issues. You don't have to let a lack of funds stop you and your spouse from getting the help that you need. If you live in Dayton, free counseling options are available to get you back on track.
Off to a Good Start
Head of possible problems with your partner before the marriage begins with pre-marital counseling. If you're seriously dating or engaged, and live in or near the Dayton area, the Premarital Interpersonal Choices & Knowledge or PICK program offers you free counseling workshops on understanding how a marriage works and growing within your relationship. PICK includes 90-minute sessions once a week for six weeks at various local churches. If you're engaged or living together already, the Within Our Reach program offers two-hour sessions for 12 weeks on improving communication, managing relationship stress and creating mutual commitment.
Building a Better Marriage
If you're already married and need help building effective communication skills, managing stress within your relationship or understanding how your decisions affect your spouse, Within Our Reach offers a 12-week counseling workshop for couples. With one two-hour session each week, this Dayton area program also includes a free meal, free childcare and free class materials. Another option, offered through the Salvation Army's Ray and Joan Kroc Corps Community Center, is the Lasting Intimacy through Nurturing, Knowledge and Skills or LINKS program. This six-week program includes 90-minute weekly sessions, free childcare and free class materials to take home.
Including the Kids
Parenting can put stress and strain on any marriage. If your struggling to parent and still keep your relationship growing, the Family Works Program at the Family Works Center in Dayton offers free counseling workshops. The three-hour-long weekly sessions meet for 10 weeks, and include content on conflict management techniques, anger reduction, building rewarding relationships and understanding both your child's needs and your needs as a couple. If you can't commit to 10 weeks of workshops, Family Works also offers a one-day workshop.
Income Sensitive
Low income couples who can't afford marriage counseling may find free services in the Dayton area through an income-sensitive program. This type of service requires income verification to assess your ability to pay. For example, Dayton's Day-Mont Behavioral Health Care offers a range of mental health services, including family and couples counseling. Day-Mont's therapy program is free for Dayton residents who meet the organization's income guidelines. If you don't meet the free service income limit, you may qualify for reduced costs or fee subsidies to pay for your counseling. Likewise, Dayton's Family Services counseling center offers income-based -- and potentially free -- therapy for couples.