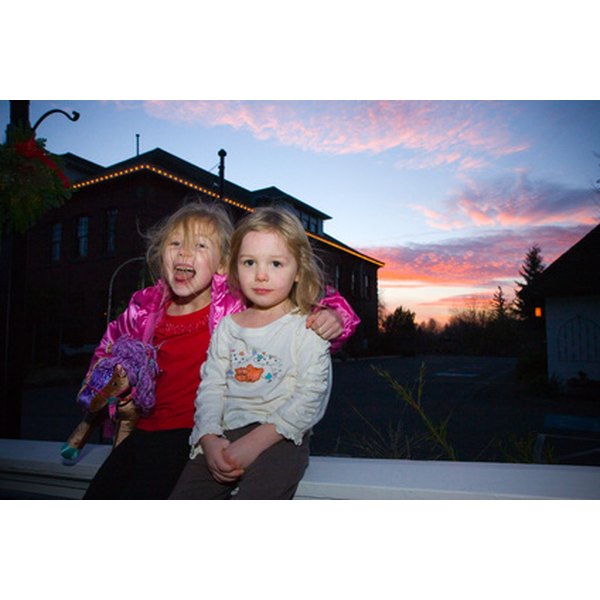 As a parent, you also may maintain career-related obligations that require you to be away from your children for a more extended period of time. For example, perhaps your job requires you to travel. Whatever the reason, you find yourself with the need to leave your children in the care of another individual. If that is the case, consider preparing a power of attorney for child care and custody.
Function
A power of attorney legally establishes an agent to stand in for you in your absence in regard to matters associated with your children, according to "Powers of Attorney Simplified" by Dan Sitarz. For example, a power of attorney can designate another adult to provide day-to-day care and to make related decisions for your children. Additionally, a power of attorney can authorize that person to make certain medical decisions for your child. The person you designate to serve in this role is called an attorney-in-fact or agent.
Considerations
In contemplating creating a power of attorney, consider a number of factors in designating an agent. First, select someone that you implicitly trust. Second, appoint an agent that your children know, if your kids are of an age that they readily recognize other people. Third, make certain that the person you select to act as an agent has the time, health and experience to act in your children's interests when you are unavailable.
Benefits
One of the benefits associated with establishing a power of attorney for child care and custody includes peace of mind. In your absence, you can rest easier knowing that proper decisions are being made for your children by someone you trust. In addition, your children's welfare is protected in the event of an emergency because of a person authorized to make immediate decisions in your absence.
Misconceptions
A misconception associated with a power of attorney for child care and custody is that you must appoint a family member as the attorney in fact of agent. The reality is that you can designate any adult, whether the person is related to you or not, according to the American Bar Association Section of Family Law.
Expert Assistance
Due to the complexities of the laws associated with powers of attorney for children, consider hiring a lawyer to assist you in preparing the document. The American Bar Association maintains resources designed to assist you in finding a lawyer.