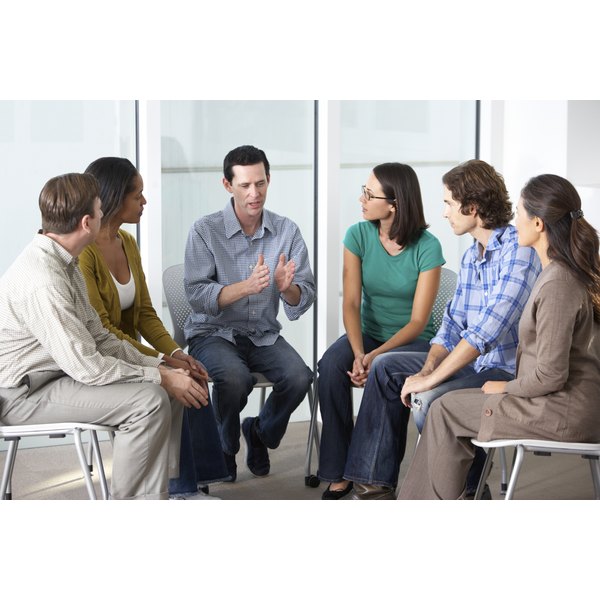 Addictive personality disorder describes people who focus on a substance, action or item so much that they lose a balanced perception on life and may endanger themselves and others. Whether a substance like alcohol or drugs is involved or the activity is without a substance catalyst, such as gambling or kleptomania, there seem to be both psychological and chemical factors involved. There are a wide variety of theories for both causes and treatment of the disorder.
History
The first self-help alcohol support groups were formed by Native Americans as early as 1772. Benjamin Rush, the surgeon general of George Washington's revolutionary armies, first categorized alcoholism as a disease in a pamphlet dated 1784. Rush also was first to advocate total abstinence and state that alcoholism had multiple causes and should receive multifactored treatment. At the time, drunkenness was punished with flogging and jail time, not hospitalization. The Washingtonians of Baltimore began touting abstinence in 1840 and started alcoholic-only meetings where individuals shared experiences long before Alcoholics Anonymous was formed in the 1930s.
Considerations
Patients often stayed on as clinicians in the first organized clinics of the 1880s, with those receiving treatment listed most often as physicians, lawyers, engineers, druggists, journalists, artists, students, reporters, clergymen and actors, in that order, according to the history of addiction "Slaying the Dragon," by William L. White. By the 1960s and Lyndon B. Johnson's War on Poverty, a variety of agencies such as the National Institute on Alcohol Abuse and Alcoholism, National Institute of Mental Health and the National Institute on Drug Abuse came into being with public funding. In spite of all these funded institutions as well as other public and private facilities, according to an NIAAA study, only one in 10 alcoholics who need treatment receive it.
Significance
Effective treatment for addiction depends on the patient's being invested in his or her own recovery. Relapse often occurs whether the addiction is drug- or alcohol-related or behavioral (e.g., gambling, sexual addiction or kleptomania). Outside-the-box treatments like government taxation on tobacco products and a ban on smoking in public places can have a greater impact on nicotine addiction than any other treatment program simply because so many are affected. Any of the treatment programs show remarkable success for those motivated to quit smoking within a month, with almost zero cessation for the 80 percent of the population who aren't invested in quitting.
Types
Treatment approaches include 12-step programs, which may include a faith component, as well as reliance on mentors who also are in recovery. Addiction medications use drugs to help lessen the patient's dependence on a substance in conjunction with other approaches. Holistic approaches may use anything from acupuncture to music therapy and yoga. Halfway houses for relapse prevention, supervised housing and vocational programs with a therapeutic priority are sometimes supported by public funding. While there are many approaches to treatment, having the will to succeed, picking a plan and following through with that treatment plan may be more important than which approach is chosen.
Support
Anyone going through addiction recovery needs the support of family, friends, peers and even co-workers. That support can be active as an intervention (when a person's closest social contacts confront her with the destructive behavior) or as benign as staying in contact with the person throughout the recovery process. The support may be even more important if the addiction behavior is in a lesser-known area, such as gambling.