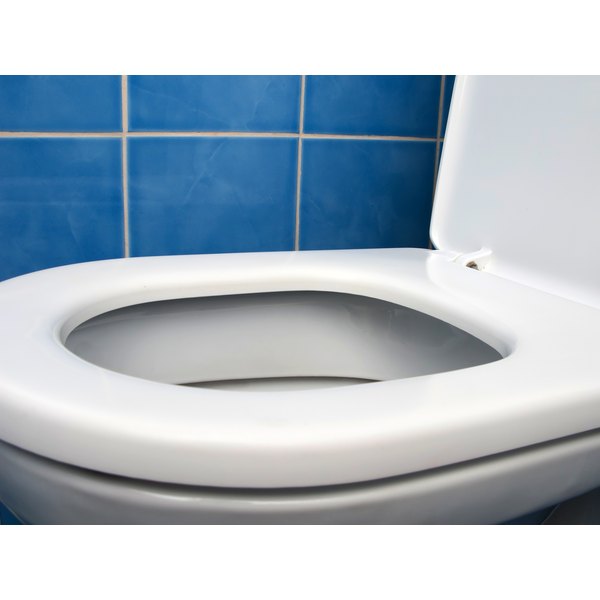 Like most commercial cleaners, toilet bowl deodorizers often contain chemicals considered unsafe for people and the environment. If you are looking for a safer way to keep your toilet bright and fresh, try a natural alternative. A homemade deodorizer applied to your toilet bowl is highly effective. Best of all, many ingredients used to mix the cleaner may already be in your pantry.
Pour 2 cups of water into a small pitcher. Add 2 tbsp. of baking soda to the water.

Stir the water and baking soda with a plastic or wooden spoon to combine. Add 2 tbsp. of vinegar to the water and baking soda. Adding the vinegar will cause the toilet bowl deodorizer to foam slightly.

Add 1 tsp. of your favorite essential oil to the mixture and stir to combine. Pour the toilet bowl deodorizer into 12-oz. spray bottle.

Spray the mixture onto the inside of your toilet bowl. Allow the toilet bowl deodorizer to sit for at least 20 minutes.

Scrub the toilet bowl with a toilet brush. Flush the toilet bowl to remove any debris loosened by the scrubbing. Repeat whenever necessary.

Tip

Add ½ tsp. of liquid castile soap to the toilet bowl deodorizer for additional cleaning and deodorizing powder.

Combining 2 parts borax to 1 part lemon juice in a bucket also works to clean stains and kill odors when applied with a toilet brush.

The toilet bowl deodorizer will keep for up to two weeks when stored in the spray bottle.

Warnings

Treat the homemade toilet deodorizer as you would any chemical cleaner, and keep it out of reach of children. If you suspect ingestion, seek medical attention immediately.