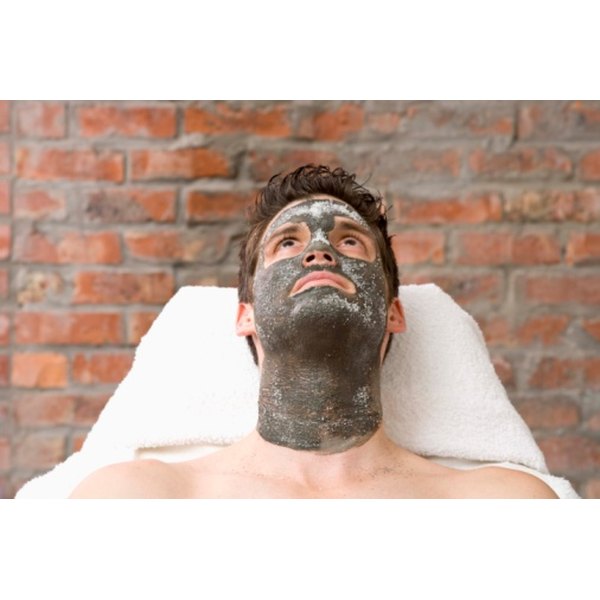 Facial peels are typically applied in a spa setting, but you can experience the same benefits at home. They're formulated with various types of acids or enzymes that exfoliate your skin's surface. Benefits include a brighter skin tone--since dead skin cells are removed which would otherwise dull your skin--and potentially fewer wrinkles, according to the University of Maryland Medical Center. Not all facial peel treatments are made alike. For the best value and results, select a peel product that's been praised by beauty experts.
Arbonna NutriMinC RE9 REgain Illuminating Enzyme Peel
Arbonne formulates its facial peel with exfoliating fruit enzymes derived from pineapples and papayas, reports skincare expert Paula Begoun. She says it's best if you want a very gentle peel that doesn't use chemical-based alpha hydroxy acids. She also liked its bilberry plant extract, saying it may have potent anti-inflammatory effects. Arbonne also adds skin-conditioning vitamin E and wrinkle-fighting vitamin A.
Ren Skincare Glycolactic Skin Renewal Peel Mask
Ren Skincare's peel mask was named as the best mask for boosting skin radiance by InStyle magazine. The magazine loved its fast effects, noting that the peel's acids give you glowing results within 10 minutes. Its exfoliating strength comes from a combination of fruit enzymes, like lemon fruit extract, plus alpha hydroxy acids like wheat-based lactic acid. Additional beneficial ingredients include moisturizing grape seed oil and coconut-based glycerin.
Avon Anew Clinical Advanced Retexturizing Peel
Retexturize your skin with Avon's pad-based peel product. It's formulated with water-based cleansing pads steeped in glycolic acid and ammonium glycolate, according to Begoun, which is intended to give the same extra-potent results as a 35 percent alpha hydroxy acid peel. She calls it "effective," and its convenient application method lets you use it without getting your hands messy with a cream or serum.
Neutrogena Advanced Solutions Facial Peel
The beauty editors of InStyle magazine rank Neutrogena's facial peel as one of the best beauty buys and named it the top-performing chemical exfoliator. It uses glycolic acid, a type of alpha hydroxy acid, to help slough off dead skin cells. Dr. Mary Lupo, a dermatologist reviewing the face peel for InStyle, said it leaves your skin looking brighter.