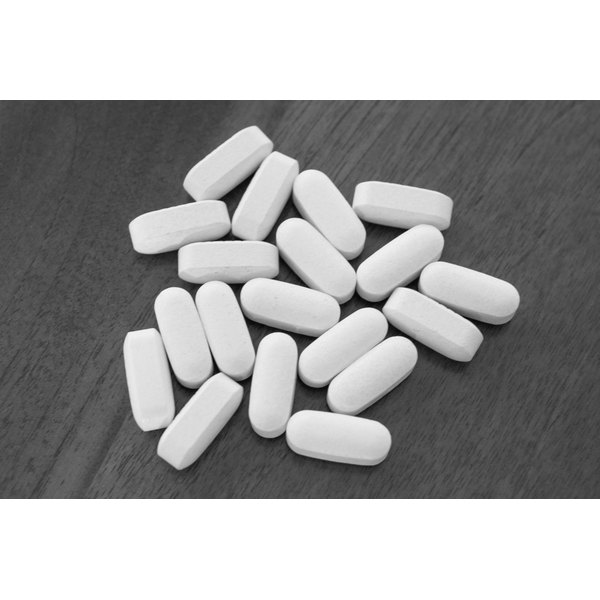 Zyflamend is an herbal preparation touted for its anti-inflammatory properties. It can be purchased from health food stores and Internet retailers. The herbs contained in the supplement may protect from cancer because of their anti-inflammatory effects. Zyflamend is also sold as a supplement that supports healthy joints and heart function and slows aging.
Potential
Zyflamend contains phytonutrients, which nourish the body and naturally occur in fruits and vegetables. An example is beta-carotene. One ingredient, Hu Zhang, is a rich source of resveratrol, the beneficial ingredient found in wine. The ingredients in Zyflamend have been studied for their positive effect on health.
Zyflamend has recently been explored for its beneficial effects on prostate cancer and, when applied topically, oral cancer prevention.
Ingredients
In addition to Hu Zhang, Zyflamend contains turmeric, holy basil (detoxifying), ginger (anti-inflammatory), green tea (anti-oxidant), rosemary (anti-inflammatory and digestive aid), Chinese goldthread, barberry (immune boosting), oregano (anti-bacterial) and Scutellaria baicalensis (anti-cancer).
Expert Insight
Herbal preparations are never as safe as the plants themselves because of the processing. The product is made with liquid carbon dioxide, which is a solvent. Always have a doctor check you after taking herbs for about a month. Unusual symptoms should be reported.
Significance
Zyflamend acts much like anti-inflammatory medicines known as COX-2 inhibitors but without the side effects associated with drugs such as Vioxx. The herbs can help detoxify the liver and reduce inflammation associated with arthritis and injuries. Since many diseases are associated with inflammation, such as heart disease and cancer, the herbal remedy may contribute to thwarting chronic illness.
Warning
Tell your doctor if you are taking any herbs or supplements. Ingredients in Zyflamend can interfere with blood thinners. The beneficial herbs in Zyflamend have been around for centuries and may provide health benefits that include disease prevention and pain relief. Guidance from your healthcare provider is recommended.