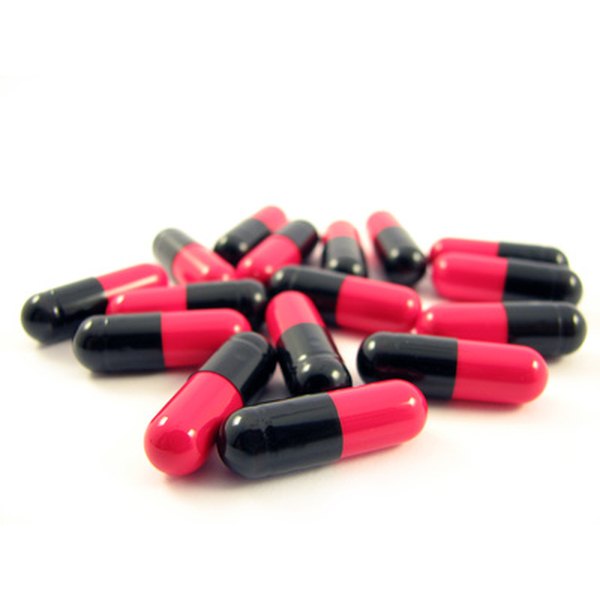 Amphetamines are one type of stimulant medication used to treat the symptoms of ADHD. They improve an individual's ability to focus, concentrate and control impulsive behavior. As reported by the Centers for Disease Control and Prevention, in 2003, 56.3 percent of children diagnosed with ADHD are taking medication to alleviate their symptoms.
What They Are
Amphetamines are a class of stimulant drugs that increase the levels of dopamine and norepinephrine that are available in the brain. By doing so, they help to improve the ability to focus, control behavior, plan, organize and solve problems. According to the National Resource Center on ADHD, between 70 and 80 percent of children taking stimulant medications show symptom improvement.
Adderall
Adderall is a commonly prescribed amphetamine. According to the National Resource Center on ADHD, the short-acting form of the medication may last between three and a half and eight hours. Adderall XR, the extended release form of the drug, provides symptom relief for between 10 and 12 hours. Upon taking the drug, half the medication is released after one hour, and the other half is released around three and a half hours later.
Dexedrine and Dextrostat
Dexedrine and Dextrostat are two other forms of amphetamine. As discussed by the National Resource Center on ADHD, these drugs both work quickly and are effective for up to five hours. The sustained release form of Dexedrine releases half of its medication after one hour, and the other half three and a half hours later, making it effective for up to eight hours.
Common Side Effects
As noted by the National Resource Center on ADHD, some of the more common side effects of amphetamine use include difficulty sleeping, reduced appetite, and slower growth in children. Some individuals may also experience a rebound effect, wherein they demonstrate irritable, depressed mood after the medication stops working. Headache, stomachache, and nausea may also be seen as well as the development of tics in some individuals. Adjustments in dosage may help to minimize or eliminate side effects.
Serious Risks
According to the U.S. Food and Drug Administration, potentially serious side effects of amphetamines include cardiac problems such as stroke, heart attack, or high blood pressure in individuals with preexisting heart conditions. Psychiatric complications including auditory hallucinations, mania, and paranoia may also occur in individuals taking amphetamines.