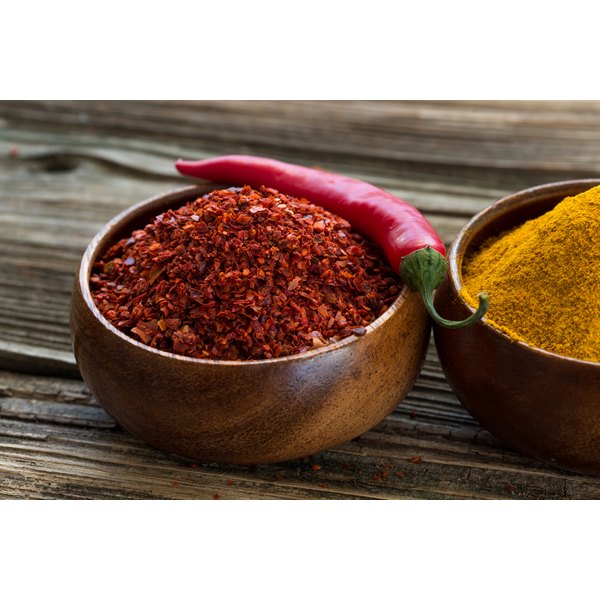 Stanley Burroughs developed the Master Cleanse, commonly known as the lemonade diet, in an attempt to create a treatment for ulcers. Unfortunately, his remedy caused other problems for his patients and himself. According to "Fitness" magazine, Burroughs' was charged with involuntary manslaughter after a man with cancer who Burroughs' fed his lemonade mixture as a treatment became sicker and died. Recently the Master Cleanse has been used as an effort to lose weight quickly, although it is not recommended. The lemonade mixture includes lemon juice, maple syrup, cayenne pepper and water. Avoid detoxification cleanses unless recommended and supervised by a physician.
Maple Syrup
Stanley Burroughs advocates against the human consumption of honey, using maple syrup as a natural sweetener in the cleanse. Grade B syrup contains natural minerals, acids and vitamins that aren't present in Grade A syrup. Maple syrup reportedly provides necessary sugars, calories and nutrients used to energize the body during the cleanse. While maple syrup does contain some minerals such as potassium, sodium, calcium and iron, detoxification diets can cause vitamin deficiencies or upset blood sugar or sodium levels, according to Susan Moores, nutrition consultant and spokesperson for The American Diabetic Association.
Lemon Juice
The cleanse calls for freshly squeezed, organic lemon juice because of the vitamins and minerals present in lemons. According to Burroughs, bottled lemon juice or concentrates may contain chemical preservatives and additives and do not offer the same benefits as fresh lemon juice. Though Burroughs' claims lemon juice cleanses the digestive tract during the detoxification process, Dr. Ed Zimney reports that lemon juice is not a potent enough acid to provide a detoxifying effect.
Cayenne Pepper
According to Burroughs, freshly ground cayenne pepper clears excess mucus from the body while cleansing the digestive tract, dissolving toxin buildup in the colon. Cayenne pepper also contains vitamins B and C. However, consuming cayenne pepper may cause irritation to the lining of the GI tract, potentially causing diarrhea.
Water
According to Burroughs, water flushes toxins out of the body. The lemonade mixture contains 8 oz. of cold or warm, purified water, providing the base of the drink. Burroughs' suggests six to 12 glasses of his lemonade mix daily for approximately 10 days. Water, while essential, offers no nutritional value. Though additional water is recommended to prevent dehydration, frequent bowel movements associated with the cleanse often rid the body of essential nutrients and electrolytes. While unlimited quantities of water are permitted, no other food or drink are allowed during the cleanse. Prolonged calorie restriction may cause irritability, headaches, fatigue, dehydration and body aches.