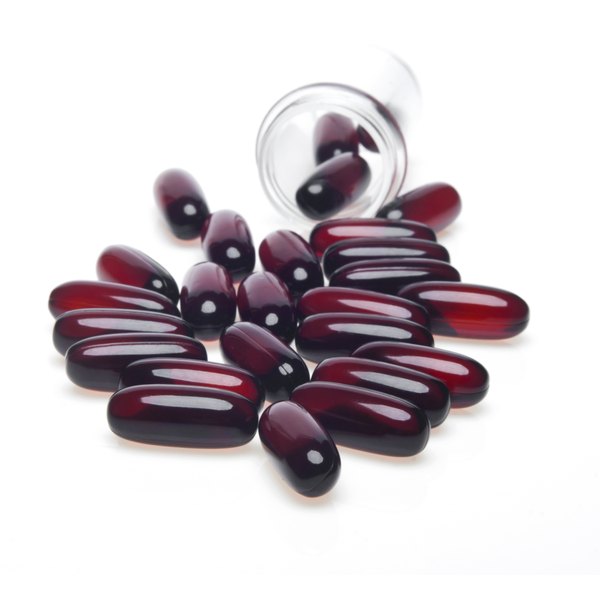 When it comes to choosing and using dietary supplements, the U.S. Food and Drug Administration recommends starting with a healthy dose of skepticism. The FDA has concerns regarding the side effects these supplements can produce, made worse by underlying health conditions of which you may or may not be aware. On May 1, 2009, the FDA issued a consumer warning regarding the potentially fatal side effects of a dietary supplement called Hydroxycut. Hydroxycut powder, included in the warning, contains a number of ingredients that, in combination, have the potential to produce serious side effects.
Liver Problems
Liver problems are what initially prompted the FDA to issue a product warning concerning Hydroxycut. While the FDA could not specify the ingredients causing these problems, 23 reports including jaundice and elevated liver enzymes—one problem severe enough to require a liver transplant, and one death due to liver failure—were evidence enough to issue the warning. Symptoms of liver problems can include nausea, vomiting, light colored stools, excessive fatigue or weakness, stomach pain, itching and loss of appetite.
Kidney Problems
Kidney failure can result from a condition called rhabdomyolysis. During rhabdomyolysis, muscle cells start to break down and leak into the blood stream, blocking kidney structures and preventing them from cleaning and filtering the blood. Rhabdomyolysis can result from drug interactions, heavy exercise and can be a side effect of Hydroxycut powder, according to the FDA.. The National Cancer Institute backs up this claim with a report linking rhabdomyolysis to garcinia cambogia extract, an ingredient OnlineLawyerSource.com states is in Hydroxycut powder. Symptoms of rhabdomyolysis include severe muscle aches, weakness and dark colored urine.
Heart Problems
Hydroxycut powder marketing ads claim the "key" ingredient responsible for increased energy and boosted metabolism is a form of caffeine called anhydrous caffeine. According to Medications.com, anhydrous caffeine works like caffeine but takes effect much faster. The anhydrous caffeine content in Hydroxycut powder is equivalent to 150 milligrams of caffeine. If you follow Hydroxycut's instructions and consume this product three times a day, you supply your body with 450 milligrams of caffeine each day. Eating or drinking caffeine containing foods or beverages in addition to this will only increase caffeine levels. This can lead to nervousness, anxiety, difficulty sleeping and according to DietsInReview.com, irregular heartbeats and heart palpitations.
Other Side Effects
Additional side effects relating to Hydroxycut can include seizures, and according to OnlineLawyerSource.com, diarrhea, intestinal gas, headaches, dizziness and blurred vision.