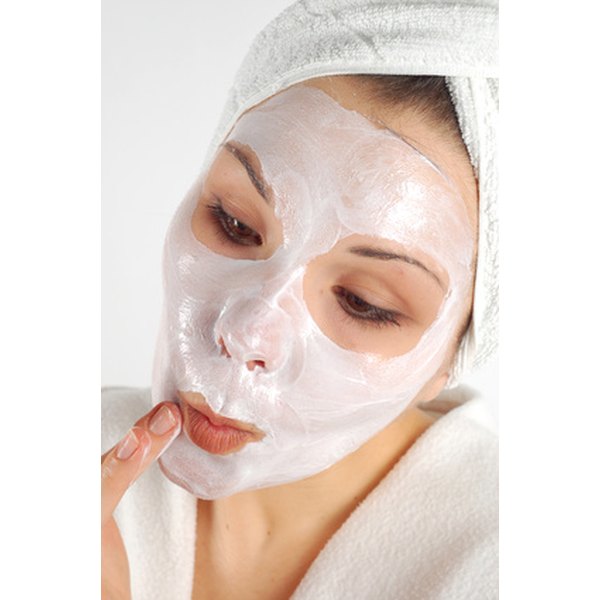 If you're dealing with red, sensitive skin, you're not alone. In 2008, Dr. Dennis Gross, a New York dermatologist, told Marie Claire magazine that in one year he had seen a 50 percent increase in patients seeking treatment for sensitive skin. Signs of sensitive skin include redness, inflammation, irritation, dryness and sometimes peeling. Choosing the right skin-care regimen can soothe sensitive skin and improve its appearance.
Identification
Redness can occur when your skin's protective barrier is damaged, opening the door to inflammation and irritation, Dr. Jody Alpert Levine, a New York dermatologist, explained in a Teen Vogue article. Gaps in the barrier make it harder for your skin to hold in moisture. At the same time, these gaps allow intruders to penetrate your skin more deeply, increasing the risk of irritation.
Causes
Several factors can leave you with red skin. Millions of women have skin that's easily irritated by makeup and skin care products, according to Good Housekeeping magazine. And sensitivities can pop up any time, even after years of using a particular product with no ill effects. Your skin can also become red and irritated if you use too many products or combine different products that boost each other's effects. Certain skin conditions, including eczema and rosacea, can cause facial redness. Whatever the cause, you will want the same basic type of face cream to treat it.
Function
Ideally, a face cream for sensitive skin should moisturize skin so that it stays hydrated and healthy, creating a protective barrier against environmental damage. It should also contain soothing ingredients to calm inflammation and irritation. It's also important that the face cream be free of fragrances or dyes that could increase skin irritation.
Effective Creams
Caffeine can tighten blood vessels to reduce swelling and calm irritation, making caffeine-containing face creams an option, according to Allure magazine. If you're looking for a soothing cream with natural ingredients, opt for one that contains chamomile, calendula, aloe, rose or argan oil, recommends Joanna Vargas, aesthetician and owner of Joanna Vargas Skin Care in New York.
Warning
If your skin has scaly patches in addition to redness, your problem could be a condition called eczema. See your dermatologist--you'll need a prescription-strength cream to clear things up. If ongoing redness is a problem, whether it's cyclical or permanent, check with your doctor, because you could have an inflammatory skin condition called rosacea. Though there's no cure for rosacea, early treatment can prevent it from worsening.