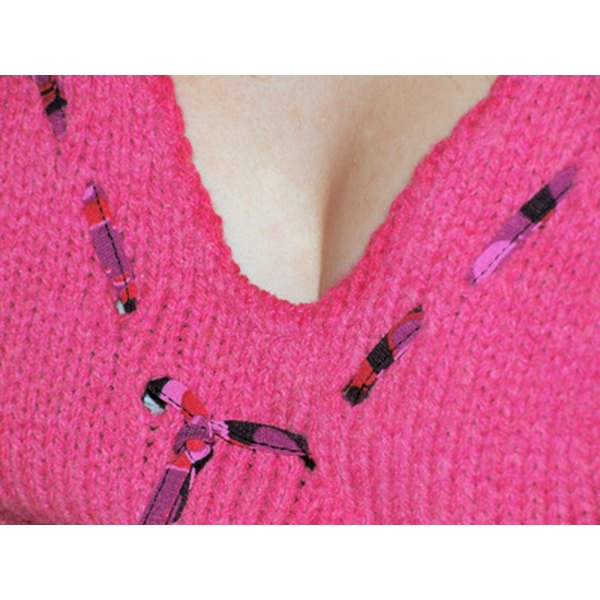 A rash is a redness or irritation on the skin. Sometimes rashes under the breast will not cause symptoms while at other times they may be itchy or painful. Rashes can also blister, break or become scaly. In each instance, the type and symptoms of the rash will help determine the type of treatment necessary. Causes can include inflammatory breast cancer, fungal infection, eczema and sweat rashes.
Evaluation
Although inflammatory breast cancer accounts for only 1-3% of all breast cancer diagnoses, it is also the most aggressive and has the lowest survival rate. The Inflammatory Breast Cancer Research Foundation describes the symptoms as rapid changes in the appearance of the breast. Symptoms include discoloration, unusual warmth, itching and dimpling or ridging that can take on the appearance of a rash. It is important to be evaluated by a physician immediately to determine if the rash-like symptom is cancer or something less serious.
Tea Tree Oil
Fungal infections that grow on the skin will leave the skin broken and irritated and often looks red. Physicians at the Mayo Clinic found that tea tree oil, which has antifungal properties, can be used topically to treat fungal infections. Tea tree oil can cause some topical irritation if the individual is allergic to it. Tea tree oil should never be used orally.
Garlic
Mother Nature's Natural Products lists garlic as a strong antiseptic and antifungal natural product. Garlic can be taken internally or applied directly to the area affected. Topical applications can be made by liquefying garlic cloves in the blender. The liquid should be applied directly to the affected area with a cotton ball three times a day.
Cold Showers and Antihistamines
Cold showers and antihistamines may be a strange combination, but they quickly relieve the pain and itching from heat rash. Health Magazine contributing editor, Samantha Heller, also recommends wearing loose cotton clothing to keep the body cool. Also known as prickly heat, this heat rash will result in tiny red bumps that can become fluid-filled. This happen when the sweat glands get plugged under the clothing or in the skin folds under the breast or arms. The rash will often disappear within a couple of hours but will get worse when greasy moisturizers or ointments are used because they clog the glands even more.