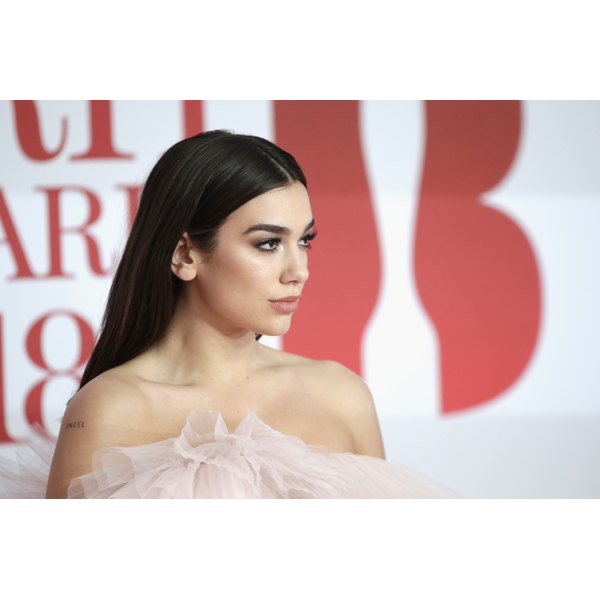 Breakout British pop star Dua Lipa called out United Airlines on Twitter after a flight attendant apparently brushed off her sister's serious peanut allergy.
"I can't believe i'm on a @united flight rn and I told the steward that my sister was severly [sic] allergic to nuts and his reply was 'we're not a nut free airline so if she has an epi pen she might have to use that as we can't not serve other passengers in your section nuts,'" she wrote on Twitter.
Asked whether the airline offered to make any sort of announcement to other passengers, "The New Rules" singer responded, "They just said, 'Well, we wont serve you two nuts, but that's all we can do!'"
While United doesn't hand out prepackaged peanuts during flights, it does serve warmed mixed nuts (in a cute little ramekin) to those flying first-class — which we can only assume Lipa was, hence the nuts referenced in her tweet.
In a subsequent statement to People, United said that it had apologized to Lipa and went on to offer this vague explanation about its policies: "While we cannot guarantee an allergen-free environment, we work to address allergy concerns onboard."
Like other airlines (including even "allergy-friendly" Swiss Air), the company says on its site that it "cannot guarantee allergen-free flights," and encourages passengers "to review any health concerns with their physicians prior to flying."
To get an M.D.'s take on flying with a peanut allergy, LIVESTRONG.COM reached out to allergist and internist Dr. Tania Elliott, chief medical officer at health care management company EHE.
According to Dr. Elliott, as long as an airline isn't serving peanuts (which most have stopped doing), the chances of inhaling airborne peanut allergens are very low. Instead, the real danger is peanuts coming into contact with your skin.
"Your seats, magazines in the seat pocket and food trays on the airplane are the biggest risks," she says. "Imagine the person before you ate a peanut butter and jelly sandwich; that tray now has trace, if not more, peanut on it."
She also warns that seats could have crumbs and that magazines may harbor "food remnants from fingerprints." Yikes (and, also, gross)!
That's why, in addition to having an EpiPen with you and letting the flight crew know about your allergy (though they may or may not do anything about it), Dr. Elliott urges those with peanut allergies to be vigilant about disinfecting their seat and surrounding area.
She adds that you should also make sure your hands are clean and avoid finger foods. "Using a clean utensil decreases your chances of something that has come into contact with your hands then going into your mouth," she explains.
And this may go without saying (but just in case), bring your own food — it has to be better than whatever the airline is serving.