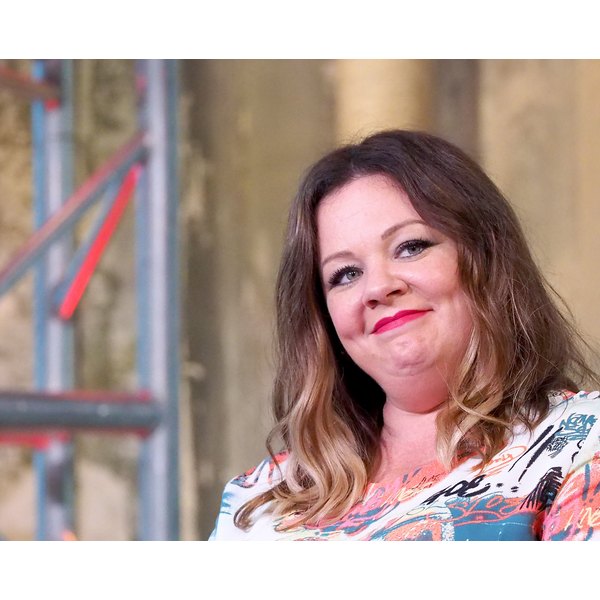 Instead of hating on her online trolls and allowing them to knock her down, Melissa McCarthy chooses to root for them. Classy, right?
Throughout her career the totally awesome 47-year-old actress has dealt with her fair share of cyberbullies. She has faced nastiness about her looks and body and even simply because of her gender. Yep, some people were so mad about that 2016 all-women "Ghostbusters" reboot that they felt the need to unleash their online fury. But guess what? McCarthy doesn't hate you back, bullies. In fact, she is actually rooting for your happiness.
"Weirdly, instead of getting mad at them, I always feel like, 'Oh, I hope you meet someone soon that you can talk to, someone that really makes you laugh,'" she told People. "I just root for that person to find a little joy." Perfect, isn't it?
The star also doesn't let the words of others make her feel crappy about herself because life is too short and she is too incredible. "I'm never going to change things by sitting in my living room bawling. That's not going to fix or help anything," she continued. "This has been a tough chunk of history for women. But at one point I just said, 'I'm not going to wallow in this anymore.'"
She points out that the men she knows wouldn't shame a woman and that the bullies are the minority, not the majority. "So I look to the men I know who have made my life better, and I just keep remembering that they're the norm."
McCarthy passes on some compelling wisdom to her two children, daughters Vivian, 11, and Georgette, 8, who she shares with husband Ben Falcone: If someone lashes out at you, it's probably because they are miserable themselves.
"It's the same thing I tell my girls, 'If somebody is being mean, they're probably really not happy," she said. "If you're having a great day, you don't walk past someone and yell, 'Freak!' If you're happy, you say, 'I love your skirt!'"
In case you are curious what type of person would use their keyboard to spew hatred at a total stranger, a recent study delved into the phenomenon of online trolls and came up with a profile. According to researchers, men are more likely to become trolls than women. They had higher levels of psychopathy and sadism, high levels of cognitive empathy (understanding the emotions of others) but less affective empathy (feeling the emotions themselves). They also had poor social skills and, interestingly enough, their act of trolling didn't end up making them feel better about themselves. It actually had a negative psychological outcome for them.
So, yeah, McCarthy is pretty spot-on with her assessment of them being miserable human beings who can use all the prayers they can get. And we totally love her method of clapping back with love.