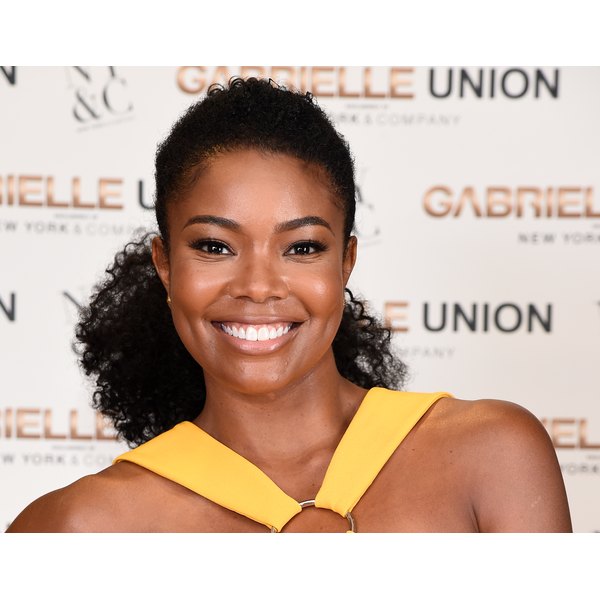 Gabrielle Union opened up about her decades-long battle with post-traumatic stress disorder (PTSD) as part of The Child Mind Institute's #MyYoungerSelf social media campaign.
"I'm here to tell you that I am a PTSD survivor, thriver, badass mf-er," Union says in a homemade video. "I was diagnosed with PTSD at 19 after I was raped at gunpoint — and I didn't let it stop me. I didn't want it to define my whole life, and it doesn't have to. Asking for help, needing help doesn't make you weak or less worthy of love or support or success."
The 45-year-old actor also included an empowering message to anyone who might be struggling with PTSD.
"You can literally be anything you want to be. PTSD isn't a death sentence. You don't have to be alone or feel isolated," she says. "There are so many of us out there who are dealing with exactly what you're dealing with, and it doesn't make you weak. It doesn't make you anything but human."
According to the National Institute of Mental Health, a person might develop PTSD after a shocking, scary or dangerous event. Among so many other things, PTSD can cause you to feel afraid even when you are not in danger, have a hard time sleeping and completely lose interest in your favorite activities.
And PTSD is a lot more common than you might think: About 8 percent of Americans struggle with the disorder, including 10 percent of women.
Union spoke about her battle with PTSD for the The Child Mind Institute's second annual #MyYoungerSelf social media campaign. The organization gathered more than three dozen actors, athletes, comedians, authors and advocates to speak about mental health and learning disorders. Among them are James Van Der Beek, Brittany Snow and Kristen Bell, who has suffered from anxiety and depression since she was 18 years old.
In her video, Bell says that she would tell her younger self not to "be fooled by this game of perfection humans play, because Instagram and magazines and TV shows, they strive for a certain aesthetic and everything looks so beautiful."
She adds, "People seem like they don't have any problems, but everyone's human."
Dr. Harold S. Koplewicz, who runs the #MyYoungerSelf campaign, tells People that the stigma surrounding mental health and learning disorders prevents one in five young people from getting the help they need. So resilient celebrities like Union can make a huge impact by sharing their stories.
To raise awareness throughout May, which is National Mental Health Awareness Month, The Child Mind Institute will be releasing a new video every day. You can visit childmind.org or the organization's Facebook page to follow along.
And if Union and Bell inspired you to seek help regarding your mental health, you can learn more about treatment options by visiting online advocacy groups like the Anxiety and Depression Association of America, Mental Health America and the National Center for PTSD. To find a mental health service provider near you, visit the Substance Abuse and Mental Health Service's treatment center locator or call the agency's referral hotline at 1-800-662-HELP (4357).
Union's positive message about mental health proves that asking for help and taking care of yourself takes a tremendous amount of bravery and strength. We hope that her message, along with those from Bell and the other influential people participating in the #MyYoungerSelf campaign, empowers people to seek the help they need.
Read more: 12 Celebrities Who Struggle With Anxiety and Depression