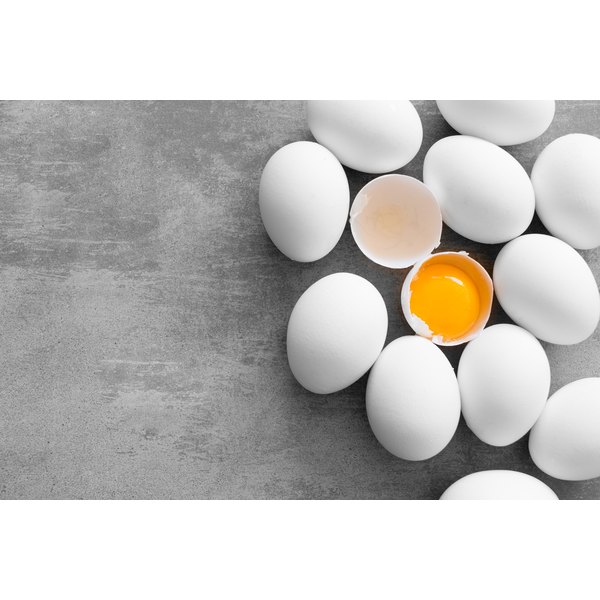 Nearly 207 million eggs have been voluntary recalled by Indiana-based Rose Acre Farms. The recall came after a Centers for Disease Control and Prevention investigation traced an ongoing outbreak of salmonella to one of the company's North Carolina farms, reported the New York Times.
So far the contaminated eggs have been linked to 23 illnesses and led to six people being hospitalized. Ill people range in age from 5 to 90, with a median age of 65, according to the CDC.
The recalled eggs were sold to restaurants and in supermarkets under various brand names, including Coburn Farms, Country Daybreak, Food Lion, Glenview, Great Value, Nelms and Sunshine Farms.
The Food and Drug Administration says the eggs were distributed in nine states (Colorado, Florida, New Jersey, New York, North Carolina, Pennsylvania, South Carolina, Virginia and West Virginia) and notes that affected cartons are labeled with the plant number P-1065 and packing dates from 011 through 102. (The packing dates are written as a three-digit code, beginning with January 1 as 001 and ending with December 31 as 365, according to the Institute of Agriculture and Natural Resources at the University of Nebraska-Lincoln.)
Every year, about 1.2 million people get sick with salmonella poisoning (aka salmonellosis), with children younger than 5 having the highest rates of infection. The symptoms — diarrhea, fever, abdominal cramps and vomiting — typically begin eight to 72 hours of after being exposed and clear up on their own within a few days, explains the Mayo Clinic.
As anyone who has had food poisoning knows, once you're hit with it, there's little you can do beyond staying hydrated and getting plenty of rest — even if said rest is limited to lying on the bathroom floor. If you're having trouble even keeping down water and your diarrhea is severe, see your doctor. You may need IV fluids to avoid becoming dehydrated.
Past estimates have put the number of eggs infected with salmonella at one in 10,000, so to help prevent coming down with a nasty case of salmonellosis, the CDC recommends cooking eggs until both the yolk and white are firm. (RIP sunny-side-up breakfast.) But if you're really hankering for a runny yolk or some homemade Caesar salad dressing, make sure to buy pasteurized whole eggs. The pasteurization process is meant to kill dangerous microbial life, including salmonella.
What Do YOU Think?
Are you surprised by the recent outbreaks of salmonella and E. coli (from chopped romaine lettuce)? Do you worry about your food being contaminated? What measures do you regularly take to avoid getting sick?