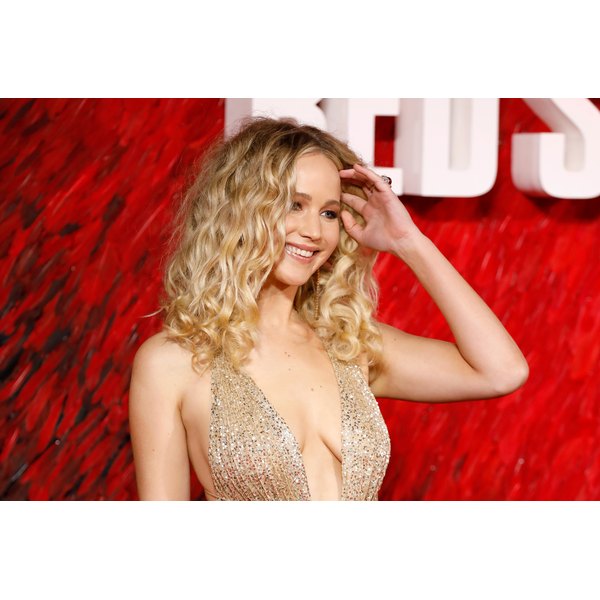 While making the press rounds for her new spy flick, "Red Sparrow," Jennifer Lawrence made a surprising confession: She's (purposefully, mind you) not getting any action in the bedroom.
The reason? Her germaphobia.
"I am all bark and no bite," the always-honest actress tells British newspaper The Sun. "I always talk like I want dick, but the truth is when I look back at my sexual past it was always with boyfriends…. I am mostly also a germaphobe."
And, as you can probably guess, being a germaphobe — someone who is pathologically fearful of germs, bacteria, microbes, contamination and infection — can really do a number on your sex life.
But J.Law might be onto something with her fear of contamination. After all, people who are sexually active should definitely exercise caution to avoid sexually transmitted illnesses (STIs) like HIV, herpes and HPV. Or, as she says: "Dick is dangerous."
"If I was at a point where I could get an STI, doctors have already been involved. That is how much of a germaphobe I am," says Lawrence, implying that there's no way she is getting busy with a new partner unless they are tested. You go, girl!
However, it seems like the actress is yearning to get some. "I am making it clear that I have not had sex in a very long time. I would like to have a relationship, you know. It is hard out there," she says.
But not so fast, gents! More than just getting a clean bill of health from an STI clinic, make sure you're not passing on germs any other way, either. Lawrence is scared of picking up bugs through hugs, shaking hands and all types of physical contact!
While we hope she doesn't break her "test before sex" rule, she did say she broke two of her most widely publicized rules — no dieting and no on-screen nudity — for her role in "Red Sparrow."
And next time you're feeling blue because you're not getting any, don't feel too bad — neither is Jennifer Lawrence!