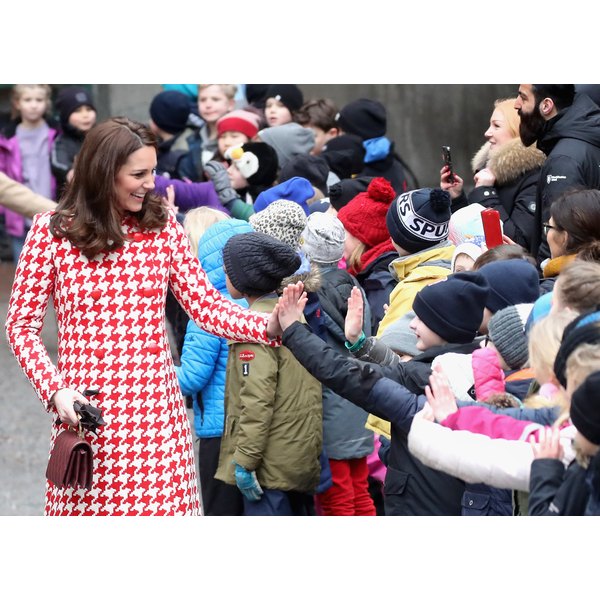 We don't deserve her! Kate Middleton, who arguably has the most envied head of hair in England, found the sweetest way to share her trademark locks with those who look up to her — by donating them to charity.
When Middleton's hair stylist, Joey Wheeler, visited her at Kensington Palace last summer for a serious chop, the 36-year-old came up with the idea to do something good with the hair rather than simply tossing it out.
According to the Sunday Express, the Duchess of Cambridge anonymously donated seven inches of her sleek, chestnut-brown hair to the Little Princess Trust, a Herefordshire-based organization that makes realistic wigs for children who have lost their hair due to chemotherapy or radiation treatment. The charity, which learned of the donation after the fact, revealed that her hair likely went through the same processes that every donation goes through.
"It's lovely to think that somebody somewhere — probably more than one person — has received a wig containing Princess Kate's hair," Helen Creese, a spokesperson for the charity, tells People. "It's a really lovely thought, and it's fantastic for raising awareness, plus it's gorgeous hair. We all lust after that hair!"
But women aren't the only ones who can contribute to the Little Princess Trust's cause. Harry Styles proved back in 2016 (via a cheeky Instagram post) that guys can donate too.
If you have a warm feeling in your heart (like we are) and want to help out, there are plenty of U.S.-based organizations like the Little Princess Trust, including Pantene's Beautiful Lengths and Locks of Love. We have a feeling that people won't just be copying Middleton's new do, but also her beautiful act of kindness.
Read more: 8 Ways Princess Diana Influenced Wellness, Beauty and Pop Culture