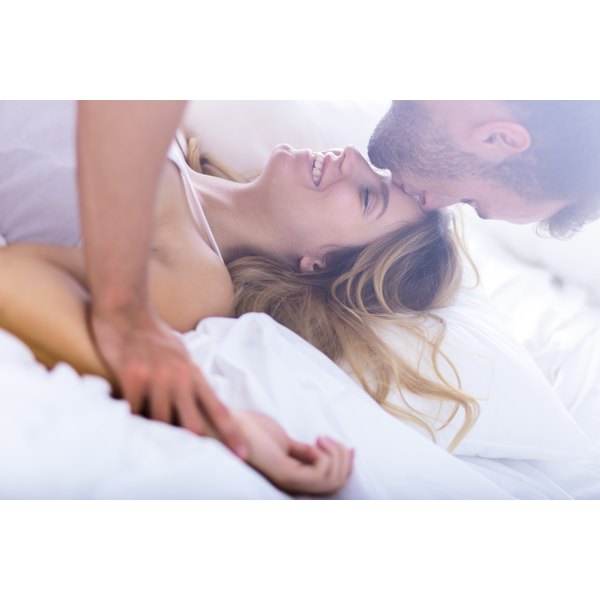 Move over, Viagra. There's a new erection-inducing aid, and it's not in pill form.
An experimental gel for erectile dysfunction (ED) has been making headlines — and generating all the puns. That's because the "dynamite" gel contains nitroglycerin, a substance known for its highly "explosive" properties. (Sorry, we thought we'd get the puns out of the way.) In fact, nitroglycerin, the active ingredient in dynamite, is so unstable that even the slightest movement can cause it to detonate.
So does that make nitroglycerin dangerous to use during sex? The short answer (and perhaps the one you're hoping for): Nope. While the chemical compound is explosive in its liquid form, the nitroglycerin used in the anti-impotence gel is a solid, which means there will be only one kind of "big bang" happening in the bedroom. (Again, we couldn't resist.)
The gel is rubbed on the penis before sex (or during the foreplay phase), and the nitroglycerin acts as a vasodilator, opening blood vessels and increasing blood flow — hence the erection. (If nitroglycerin is starting to sound familiar to you now, that's because a pill version of it has been used for decades to treat chest pain.)
In a recent double-blind placebo-controlled trial of the gel, one in four men with ED reported improvements after using it, compared to 14 percent of men who reported improvements after using the placebo.
The research, published in the Journal of Sex Medicine, also showed that men with mild ED experienced the most benefits. The side effects of the gel were mild, with about 8 percent of men reporting headaches. By comparison, about 16 percent of Viagra users complain of headaches.
But perhaps the most enticing aspect of the gel is that, as Newsweek reported, it may work 12 times faster than Viagra and similar oral treatments. Another bonus? The product "could be incorporated into sexual foreplay, increasing the level of intimacy between couples," urologist David Ralph told The Sun.
Of course, the jury is still out on whether men with moderate to severe ED could benefit from the gel, which would be available in 2019 at the earliest. Experts say more research is needed to test it with higher doses of nitroglycerin. Until then, guys will have to continue to rely on that little blue pill for "fireworks"in the bedroom. (And that really was the last pun.)
What Do YOU Think?
Does the idea of using a gel containing nitroglycerin in the bedroom freak you out? Do you think it could be a part of foreplay? Let us know in the comments below.