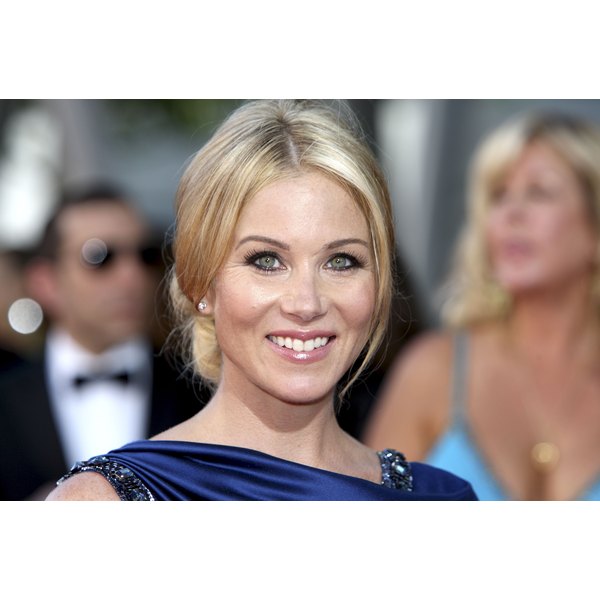 Christina Applegate revealed in a Today interview that she underwent surgery two weeks ago to have her ovaries and fallopian tubes removed — a decision she hopes will reduce her risk for cancer.
Applegate, 45, had a double mastectomy in 2008 after being diagnosed with an early stage of breast cancer in one breast, according to People. Even though the "Bad Moms" star was free of cancer as of the surgery, she still carried the BRCA1 gene — an inherited genetic mutation that increases a woman's risk of developing breast or ovarian cancers.
"That's how I've taken control of everything. It's a relief," Applegate told Today regarding her decision to have surgery. "That's one other thing off the table. Now, let's hope I don't get hit by a bus."
Applegate's mother also battled breast cancer, and her cousin died of ovarian cancer in 2008, which prompted her to take matters into her own hands as much as possible.
Since the mutation is genetic, Applegate expressed how concerned she is for her 6-year-old daughter, Sadie. In the meantime, Applegate does everything she possibly can to reduce the external factors that could increase her daughter's risk of cancer.
"The chances that my daughter is BRCA-positive are very high," Applegate says. "I look at her and feed her the cleanest foods. I try to keep her stress levels down. I'm doing everything I can on my end knowing that in 20 years she'll have to start getting tested. Hopefully by then there will be advancements. It breaks my heart to think that's a possibility."
The National Cancer Institute explains that the BRCA1 and BRCA2 genes are critical for repairing damaged DNA, and a mutation could mean a lifetime risk of developing cancer, depending on the location of the mutations within the BRCA genes and a family's history of breast cancer.
News of the BRCA mutation hit most people's radar when Angelina Jolie wrote an op-ed for The New York Times, explaining her reasons for having a preventive double mastectomy in 2013 after discovering she carried the faulty BRCA1 gene. Seeing her mother battle breast cancer for a decade, Jolie decided to undergo the lengthy and intensive surgery, which dropped her breast cancer risk from 87 percent to less than 5 percent. She went on to have her ovaries removed in 2015 after her doctor detected early signs of cancer.
There continues to be controversy over whether the diagnosis of a BRCA mutation necessitates surgery. While Applegate and Jolie believe it saved them from cancer, other medical professionals note that there are some risks of undergoing such preventive surgeries, such as its interference with fertility and causing early menopause.
But, as Applegate argues, women deserve the right to know their risk. To help with that, the actress founded the nonprofit Right Action for Women to make BRCA tests more affordable.
"We're at this place where we need to sit down and figure out the future of what it is that we're doing and get into more of the BRCA tests for women," she says. "That's a huge cost for a lot of people who don't have perfect insurance. If you do know you have the gene, it gives you an empowerment about your lifestyle."
Applegate recently reached out to Julia Louis-Dreyfus after the "Veep" star announced she had been diagnosed with breast cancer. We wish them both the best!