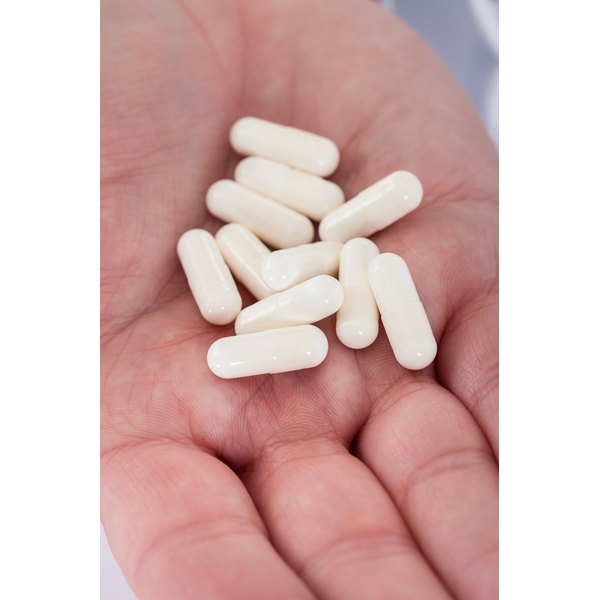 Airborne is a dietary supplement comprised of vitamins and herbs advertised as an immune system booster. Once touted by talk-show celebrity Oprah Winfrey as an "amazing" product that purportedly both prevented and treated the common cold, Airborne has a shady past. Soon after this dietary supplement achieved unfathomable financial success, a class action suit was filed and the Federal Trade Commission cracked down on the company for misleading the public.
Airborne Takes Off
Airborne was created by Victoria Knight McDowell, a second-grade teacher, and her husband, Thomas Rider McDowell, a screenwriter. The Center for Science in the Public Interest, or SCPI, states that Airborne's original marketing language promised to "boost your immune system to help your body combat germs." Customers were instructed to "take it at the first sign of a cold symptom or before entering crowded, potentially germ-infested environments." A January 2005 article in the "Arizona Republic" states that Airborne's overnight success was largely due to its promotion on "The Oprah Winfrey Show" in mid-December 2004.
What's In Airborne?
The manufacturer's website states that the Airborne contains vitamins A, C and E, zinc, selenium, manganese, magnesium, riboflavin, amino acids and a "proprietary blend" of 17 herbs, two of which are echinacea and ginger. Airborne is classified as a dietary supplement by the Food and Drug Administration, and as such cannot make claims to prevent, treat or cure any type of medical condition, including the common cold.
"Good Morning America"
By February 2006, Airborne Health, Inc., had generated more than $100,000 million in sales since the product hit the market, according to ABC's "Good Morning America," which launched an investigation into the natural "cold cure." The report revealed that a double-blind, placebo-controlled study paid for by Airborne involved a two-man research operation, the primary of which did not have a college degree. No scientists or doctors were involved in the research, nor was a clinical facility used. Elise Donahue, CEO of Airborne, told "Good Morning America" that the product was not in fact a cold cure.
Legal Action Against Airborne
Soon after ABC aired the segment on Airborne, a class action suit was filed against Airborne based on misleading claims that the product prevented, treated and cured colds. The plaintiff was represented by several California law firms and the CSPI. The suit, Wilson v. Airborne, Inc., et al., was heard in federal court in the Central District of California and resulted in a $23.51 million judgment against Airborne to cover customer refunds and legal fees.
An August 2008 Federal Trade Commission release indicated that the FTC named both of the McDowells in its own lawsuit, which added another $6.5 million to funds used to satisfy the company's debt to misled customers. FTC spokesperson Lydia Parnes said, "There is no credible evidence that Airborne products, taken as directed, will reduce the severity or duration of colds, or provide any tangible benefit for people who are exposed to germs in crowded places."
Airborne Today
Despite a checkered past, Airborne continues to be on the market as of May 2010, although its advertising claims now stay within legal guidelines. The manufacturer's website states that the "key ingredients in Airborne have been shown to help support your immune system according to scientific studies and medical journals." Airborne tablets come in four flavors: orange, grapefruit, lemon-lime and berry. Airborne also sells an "on the go" drink mix.