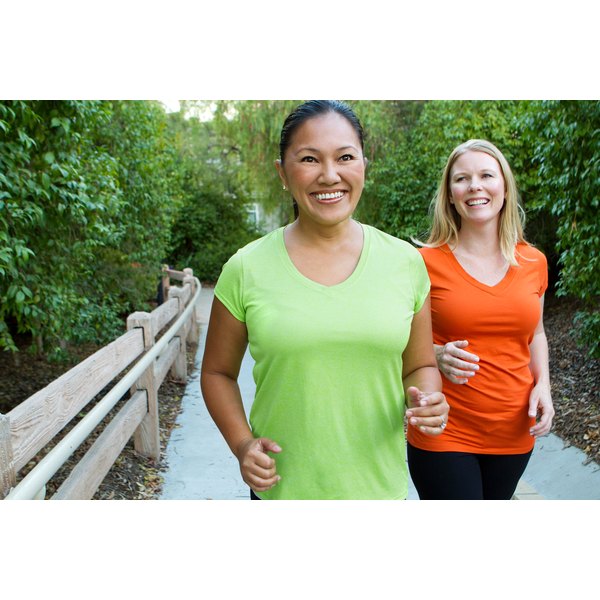 While dealing with type 2 diabetes can often feel isolating and overwhelming — what with juggling doctors' appointments, monitoring glucose levels, and worrying about potential complications — there are still plenty of ways to unwind, stay connected and even indulge. Not only will doing these things make you happier overall, they can also help you stay healthier in the long run.
Just Breathe You've heard it before: Meditation can reduce stress. But did you know it can also help keep your blood sugar under control? "Stress management is especially important for people with diabetes because stress hormones can increase blood sugar," says Sacha Uelmen RDN, CDE, director of nutrition for the American Diabetes Association. In fact, according to a 2015 study from researchers at Pennsylvania State University, women who practiced mindfulness-based stress reduction (which emphasizes paying attention to the present moment) for 16 weeks were able to lower their fasting blood glucose levels. To give it a go at home, try stepping outside, then taking a few deep breaths while observing your surroundings (taking in the sights, sounds, smells). If other thoughts creep in, acknowledge them without judgment — a key to mindfulness — and then simply steer your attention back to the present moment.
Book a Medi-Pedi While traditional pedicures at your local nail salon may be out (the risk of infection just isn't worth it), you can still indulge in some spa-caliber pampering at the podiatrist's office. Many of these experienced foot pros offer a hygienic and therapeutic alternative — the "medicure." Prices start around $70 (like at the Foot and Hand Spa in Richmond, Virginia), although in locales like New York City, you may pay about twice that. (At Healthy Feet NY, the cost ranges from $120 to $250 depending on how much work your tootsies require.) Before booking an appointment, just make sure the service is being supervised or performed by a certified podiatrist.
Eat, Walk, Repeat Some form of exercise is a must when it comes to managing your diabetes, but finding the time (and motivation) to squeeze in a full-on workout can feel like a burden. Fortunately, a recent study suggests that taking short 10-minute walks post-mealtime lowers blood glucose by 12 percent more than a single 30-minute walk during your day. And the biggest benefit came from hoofing it after dinner, when carbohydrate consumption tended to be the highest. So the next time you dine out with your pals or significant other, suggest taking a stroll once you're done to keep the good times going.
LOL Turns out there's some truth to the old adage that laughter is the best medicine. According to a 2009 study, "mirthful laughter" (like a good belly laugh) coupled with standard diabetes treatment raises good cholesterol and lowers inflammation in patients. "Lifestyle choices have a significant impact on health and disease," says study author Lee Berk, DrPH, of Loma Linda University in Loma Linda, Calif. Looking to fill your laughter Rx? Check out which comedians will be on tour in the coming months (everyone from Ali Wong to David Sedaris).
Say Bon Voyage Assuming you've gotten the okay from your doctors, there's no reason to let diabetes get in the way of your wanderlust. Of course, dealing with long airport lines and unexpected delays can be stressful under the best of circumstances, so plan ahead to make your experience as hassle-free as possible. The American Diabetes Association offers a complete guide to avoiding TSA headaches, along with a slew of general tips for air travel (like keeping glucose tablets on hand to treat a sugar low, as well as go-to snacks, like nuts, dried fruit and energy bars.) If you're bound for a foreign country, consider learning a few key phrases in case of a medical emergency, and having a letter from your doctor — with details on your condition and prescriptions — translated into the local language.
Kick Up Your Heels You may have had to retire your favorite strappy sandals, but your style game doesn't have to totally suffer because of your diabetes diagnosis. If your diabetes is under control and you've checked in with your podiatrist, then Megan Leahy, DPM of Illinois Bone and Joint says it's okay to wear heels on special occasions when you'll mostly be seated. Just be sure to look for a well-fitting style with a well-fitting style sole and a heel height that's under two inches. "Wedges are a more stable option," Leahy adds. The American Podiatric Medical Association provides a comprehensive list of foot-friendly shoes to consider.
Do Good Get a "helper's high" by donating your time to a cause you care about. Whether it's visiting with shelter animals or campaigning for a local candidate, research has shown that people who volunteer have lower rates of depression, along with a greater sense of purpose and life satisfaction. And the benefits aren't just psychological — a 2013 study found that adults over age 50 who volunteered regularly were less likely to develop high blood pressure than non-volunteers, possibly due to volunteering's stress-reducing effects. Unsure of your altruistic calling? Check out Create the Good for inspiration.
Get Your Chocolate Fix Good news: You can give in to your chocolate craving without derailing your diet. Research has shown that cocoa powder won't spike your blood sugar and may actually help control it. Not that that's an excuse to down your favorite candy bar. The benefit only comes from the authentic, unsweetened stuff. (That means what's called Dutch process cocoa powder is also a no-go — it's been stripped of the beneficial flavanols in order to create a milder flavor.) Instead, be a purist and try mixing what's called non-alkalized natural cocoa powder (like Viva Naturals Cacao Powder) with hot water. Add a little milk and your sweetener of choice if the taste is a touch too bitter for you.
What do you think?
Which of these ideas are you most excited to try? Anything we missed? Share your tips for living life to the fullest with type 2 diabetes in the comments below!