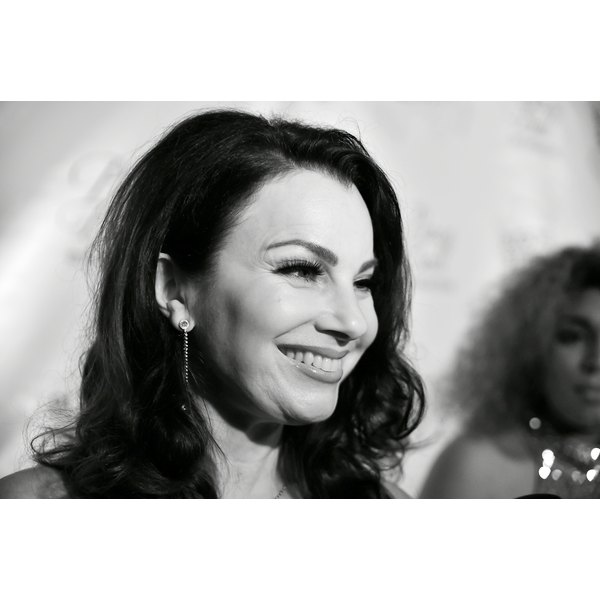 Fran Drescher is best known for her iconic laugh and spunky, endearing Fran Fine character from "The Nanny," which launched her into stardom in the 1990s. Yet behind the scenes, Drescher was hiding a troubling secret — a violent home invasion during which she was tied up and raped at gunpoint in 1985.
In a recent interview with Australian talk show "Studio 10_," Drescher, 59, spoke for the first time about how she thinks her sexual assault led to her being diagnosed with uterine cancer more than 10 years later, reports People.com. "That, I think, is a poetic correlation, because I really didn't deal with my pain for many, many, many years with the rape," she said._ "So when you don't do that … I mean, I ended up with a gynecological cancer. So it kind of ends up being very poetic in where the body decides to break down and create disease."
Drescher first opened up about her experience in 1996 when she shared it in her autobiography, "Enter Whining." The response she received from fans was encouraging and made her realize how her story could help others.
"There were women who asked me to sign that particular chapter," Drescher said. "I thought if people could see where I went from that low point to where I am now, maybe it'll help and inspire other women, and men for that matter, who have been sexually assaulted to move on — to feel your pain, and then try and pick up the pieces and put yourself back together."
Drescher's past trauma and cancer diagnosis didn't hold her back — if anything, it gave her renewed focus. She wrote another book, "Cancer Schmancer," and created an organization with the same name aimed at shifting the nation's focus from just searching for a cancer cure to prevention and early detection of cancer. She also reconnected with her ex-husband and "The Nanny" co-creator, Peter Marc Jacobson, with whom she remains close friends.
"That was one of the silver linings. There's always silver linings to even the darkest clouds. And us becoming friends again and moving into a new relationship was one of them," she said.
With her cancer in remission, Drescher now works with her organization to raise awareness of how she was misdiagnosed with a perimenopausal condition for two years before the eighth doctor she consulted discovered it was cancer.
"It's been a colossal learning experience," Drescher said. "I'm not glad I had cancer, and I don't wish it on anyone, but I am better for it. Sometimes the best gifts come in the ugliest packages."