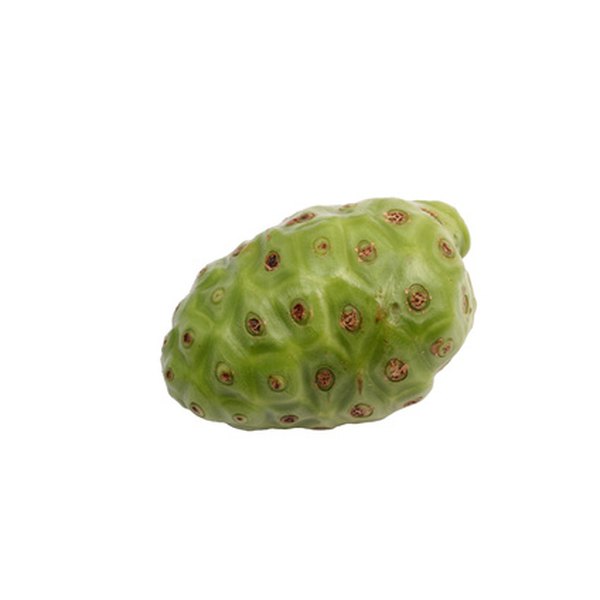 Long prized by the people of Polynesia for its reputed medicinal properties, noni juice took the Western nutritional supplement marketplace by storm when it was first introduced. Early scientific studies indicate that noni juice may indeed possess some tumor-fighting, immune-stimulating and antioxidant properties, according to the National Center for Complementary and Alternative Medicine. However, like almost any drug or supplement, noni juice has a few side effects that may make it inappropriate for some people.
High Potassium Content
A vitally important mineral, potassium offers a wide array of benefits for your everyday health. It acts as an electrolyte in your body and as such transports needed nutrients to your cells and whisks away wastes. A proper ratio of potassium to sodium in your body sharply reduces the risk of stroke and helps keep blood pressure under control. Despite all of potassium's positive attributes, it is possible to have too much of a good thing. Noni juice contains high levels of potassium, as do some other fruit juices, including tomato and orange juice. Because of their elevated potassium levels, unrestricted consumption of these juices could cause a spike in blood pressure or a worsening of symptoms in kidney disease patients, who are unable to excrete potassium normally. An unhealthy buildup of the mineral could cause heart rhythm irregularities or even a heart attack.
Liver Toxicity
An article in the August 2005 issue of World Journal of Gastroenterology documented two isolated cases in which noni juice apparently caused liver damage. Medical researchers at Austria's Medical University of Graz reported that the first patient, a 29-year-old man with a history of toxic hepatitis related to small doses of acetaminophen, developed sub-acute hepatic failure after consuming 1.5 liters of noni juice over a period of three weeks. The patient underwent emergency liver transplantation but developed an hepatic artery thrombosis that necessitated re-transplantation.
In the second case, Austrian doctors admitted a 62-year-old woman to hospital in September 2003 with symptoms of vomiting and diarrhea. Subsequent tests revealed that she, too, was suffering from acute hepatitis. The patient acknowledged drinking approximately two liters of noni juice from April to July 2003. Medical testing ruled out other possible causes of her liver toxicity. This patient recovered on her own over a period of several months, doctors reported. These cases, although isolated, were considered sufficiently significant to prompt the Austrian researchers to alert physicians everywhere "to [the] potentially serious hepatotoxicity" of noni juice.
Noni and Pregnancy
In its overview of noni juice, M.D. Anderson Cancer Center's website warns against the use of noni juice during pregnancy and breast-feeding. The center points out that noni juice historically was used to induce abortion, which obviously makes its use during pregnancy problematic. In an unrelated observation, the center reports that some preparations of noni juice may contain traces of anthraquinone, which discolors the urine and can interfere with some diagnostic tests.