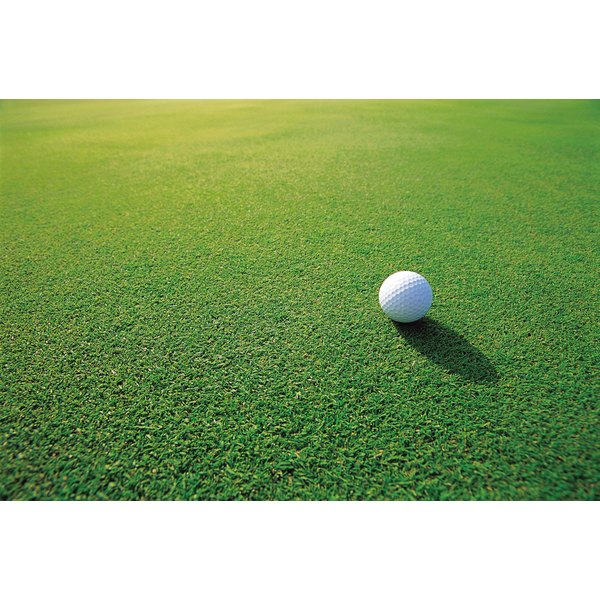 If you're a beginner, you may not have figured out your handicap yet. One thing is for certain though -- it's high. A golf handicap is the composite result of several rounds measured against a particular course's difficulty, used to even the playing field. Handicaps can be as low as zero, which is called scratch, and go as high as 36.4 for men and 40.4 for women. Whatever the reason for your high scores, the best ball will be one that suits your playing style, not what your favorite professional uses.
Evaluation Time
Your handicap is less important than playing style when it comes to the best ball. High scores tend to start from the tee, as beginners generally won't be long hitters. Because of this, you'll want what is called a low-compression, two-piece ball, which means it's on the harder end of the spectrum. The harder ball will travel a bit farther to make up for a slower swing speed, but won't spin as much. Less spin might hurt a professional, but it will help a beginner or high handicapper hit the ball straighter; a slice or pull can be a nightmare to correct, especially with the wrong ball.
Made of Money
If you're consistently shooting high scores, there's a good chance you're losing a few balls along the way. The quality of your golf ball doesn't matter if you run out by the eighth hole. An attendant or PGA professional in the pro shop at any course will be able to help you find the best deal on a product that suits your particular game. Most courses will even provide used balls at a discounted rate, which won't sting as much when you inevitably plunk a few into the pond.