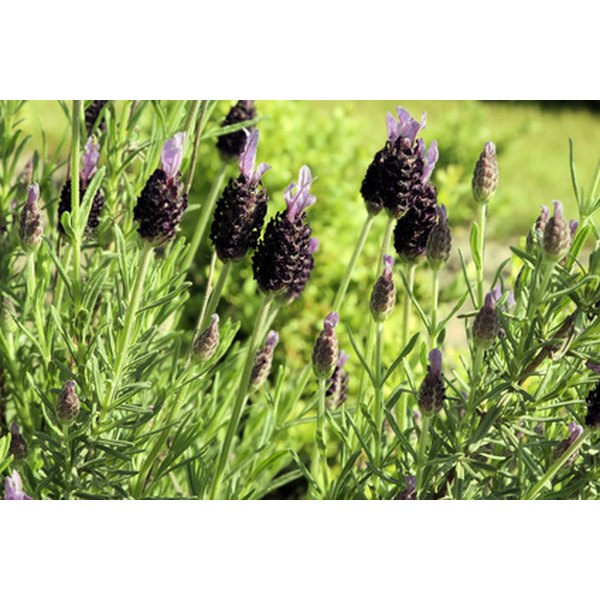 When you feel a tickle in the back of your throat, or you've screamed your throat raw cheering on your favorite sports team, you don't have to just drink tea and wait to see if it gets bad enough to make a doctor's appointment. Essential oils can help soothe sore throat pain caused by a minor infection, a case of laryngitis, or slightly inflamed tonsils.
Infection Fighters
You can use essential oils that have strong antiseptic properties to fight off the infection-causing source, according to aromatherapist Patricia Davis, author of "Aromatherapy: An A-Z." Essential oils also have natural antibacterial and antiviral properties that kill infection-causing microbes.
Essential Oils to Use
Eucalyptus, lavender, tea tree and myrrh have strong antiseptic, antibacterial and antiviral properties, and they work well for minor throat infections and laryngitis, according to aromatherapist Julie Lawless in her book "The Illustrated Encyclopedia of Essential Oils." These oils can be used individually or in blends. Valerie Ann Worwood suggests in her book, "The Complete Book of Essential Oils & Aromatherapy," to use a blend of 2 drops chamomile, 2 drops lavender and 1 drop thyme.
Steam Inhalations
Finding the right essential oils is just one part of your treatment. You also need to decide how to use them. Lawless and Davis suggest steam inhalations for the best treatment result. This method spreads the oil throughout your respiratory system where it directly attacks the source of the infection and easily gets absorbed into the bloodstream. Add a few drops of an essential oil or blend of oils to 2 cups of steaming water and inhale the vapor. Close your eyes because essential oils can burn.
Skin Applications
You can also treat a sore throat by massaging your neck and behind your ears with essential oils, according to Worwood. She suggests combining 5 drops chamomile, 1 drop thyme and 2 drops lemon in 1 tsp. of vegetable oil.
Cautions
Consult a trained practitioner before treating your sore through with essential oils. They work best on minor throat infections and laryngitis. If you suspect you have strep throat, or your symptoms persist for more than a few days, seek treatment from a doctor.